Features
Unilock Paver Patios
Walkways
Pool & Spa Decking
Grill & Dining Stations
Shuffle Board Court
Elevated Lounge Areas
Artificial Turf
Taking Courtyards to a Higher Level
Based in San Diego, California, Fairfield Residential owns over 140 communities nationwide. In 2022, they created V2 Apartments in Chelsea, Massachusetts, providing high-end city living to those in the Boston Metropolitan Area. The plans for V2 included three courtyards designed to be enjoyed year-round by residents; however, these were not ordinary ground level courtyards. Each of the spacious outdoor areas would be located on the third level of the sprawling V2 complex.
For this expansive project, Fairfield Residential required the services of a skilled and experienced builder, choosing Dex by Terra to create the outdoor spaces in their newest community.
In August of 2023, the construction of the three courtyards was completed using high-end materials including 4000 square feet of Unilock pavers for patios, walkways, and swimming pool decking. The courtyards also feature luxurious lounge areas, grill stations, fire pits, landscaping beds, irrigation, artificial turf, a shuffleboard court, and a dog park, all built by Dex.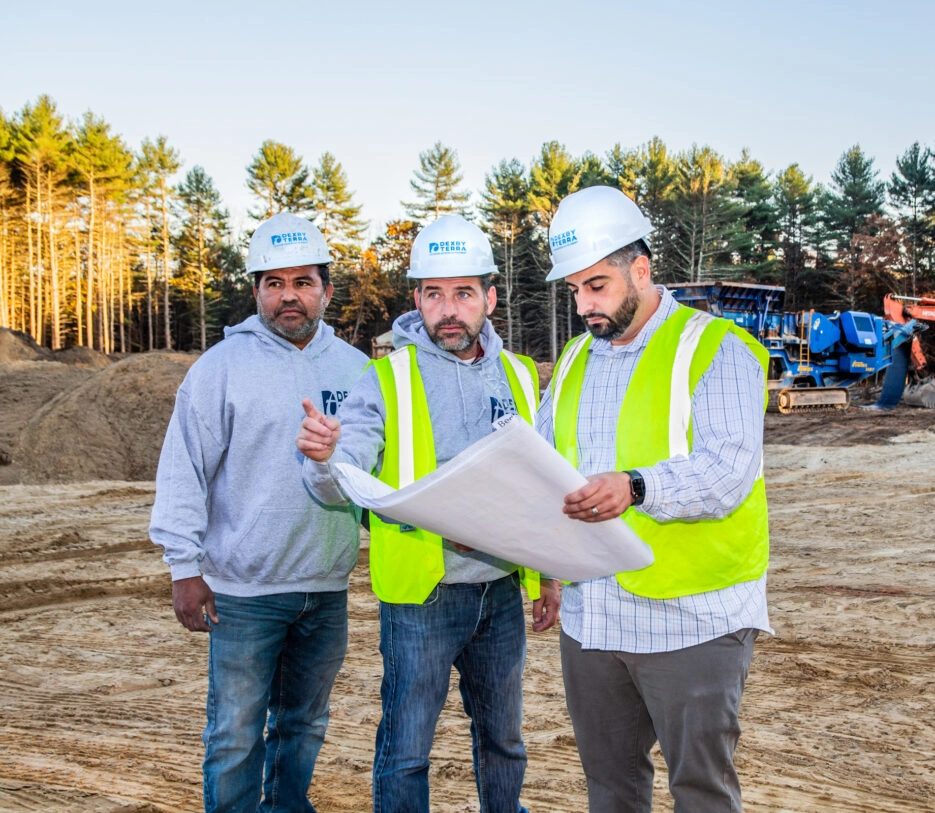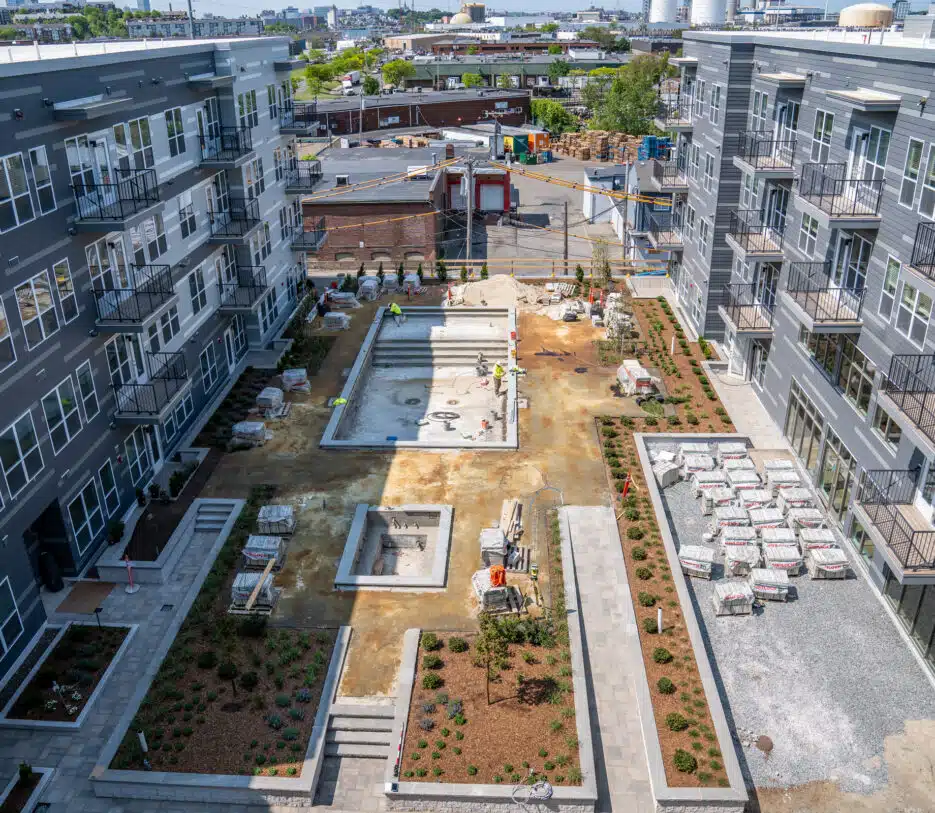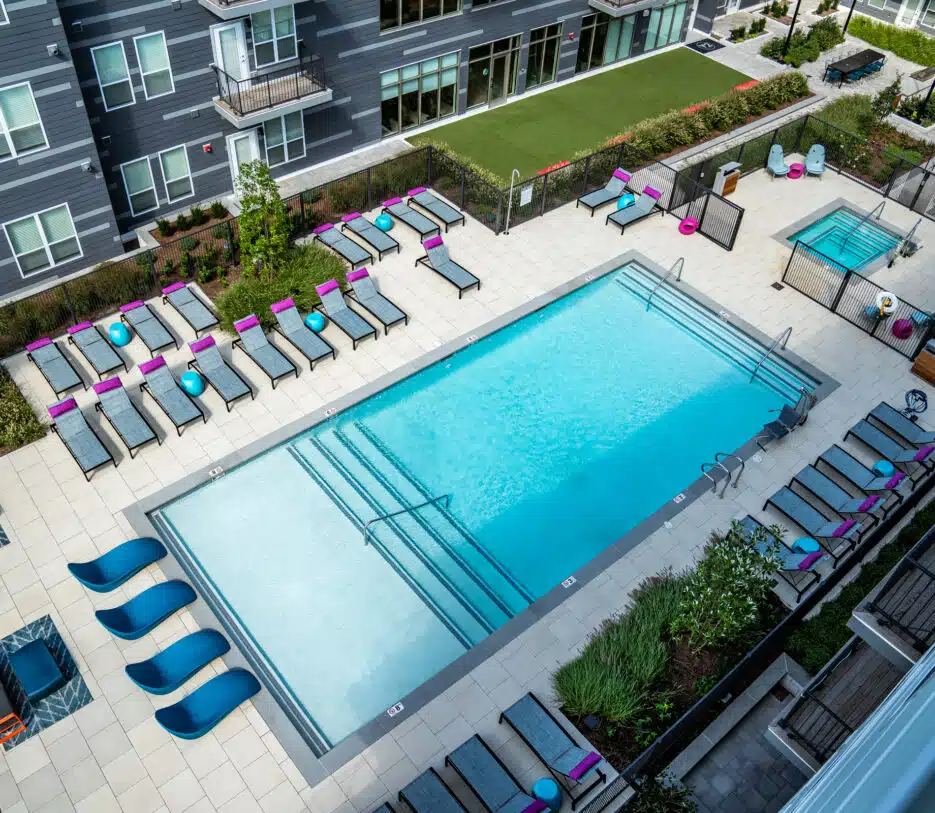 The Process
BID
Our experienced estimators delivered a sensible bid to Simon Properties that ensured cost-effectiveness coupled with the highest quality products and installation.
BUILD
Dex by Terra's team of craftsmen delivered a solid product built on a strong foundation of industry knowledge and on-job experience.
MAINTAIN
While our work is built to last, our maintenance team will ensure that your project always looks as though it were installed yesterday.