Comprehensive Masonry Services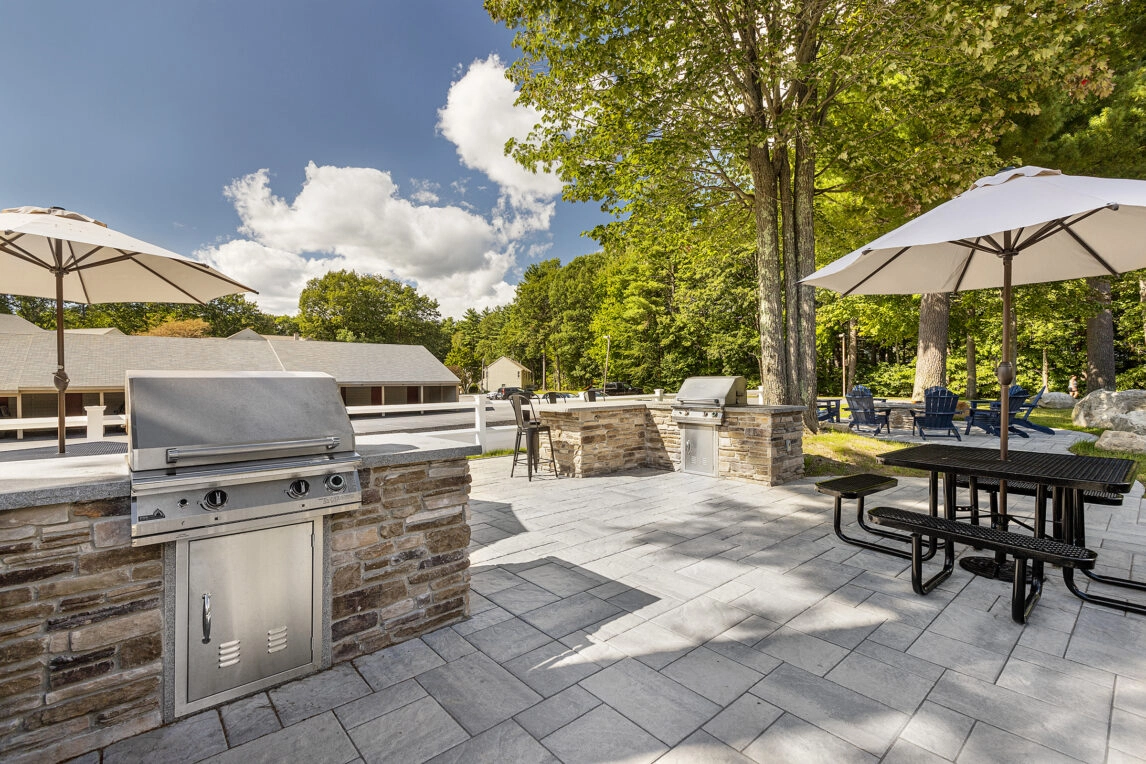 Providing masonry and hardscaping services for commercial businesses of all kinds.
We create what you need.
If you need masonry and hardscaping work at your commercial property, we can help. Our master masons create beautiful and durable hardscaping with natural stone and concrete. Our commercial masonry services include, paver patios and walkways, exterior or interior stone veneer, stone and brick restoration, elevator shafts & stairways, retaining walls, and more.
Walkways, Pool Decks, Patios, Amenity Areas & More
Natural Stone & Concrete Pavers
Take your walkways and amenity areas to the next level with natural stone or concrete pavers. From traditional shapes and textures to unique patterns and styles, Dex by Terra uses best practices and high end materials to create the luxurious outdoor spaces that your business and clients deserve.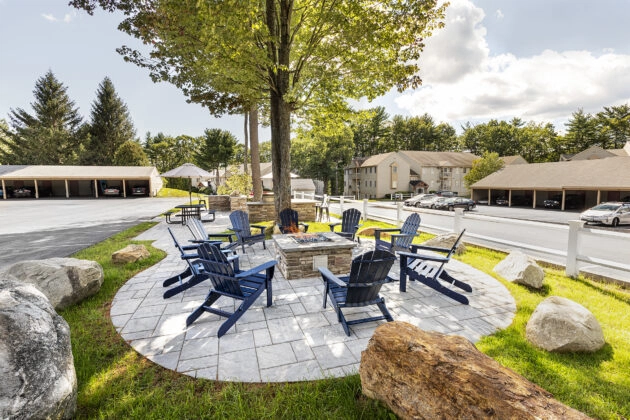 Facades, Walls, Stairs, Fireplaces & More
Stone Veneer & Brick Facades
Not just for exterior building facades, stone veneer can also be applied to interior accent walls, fireplaces, outdoor grills, columns, and much more. With a wide range of stone types available including granite, marble, and quartz, stone veneer is the perfect solution for many masonry projects.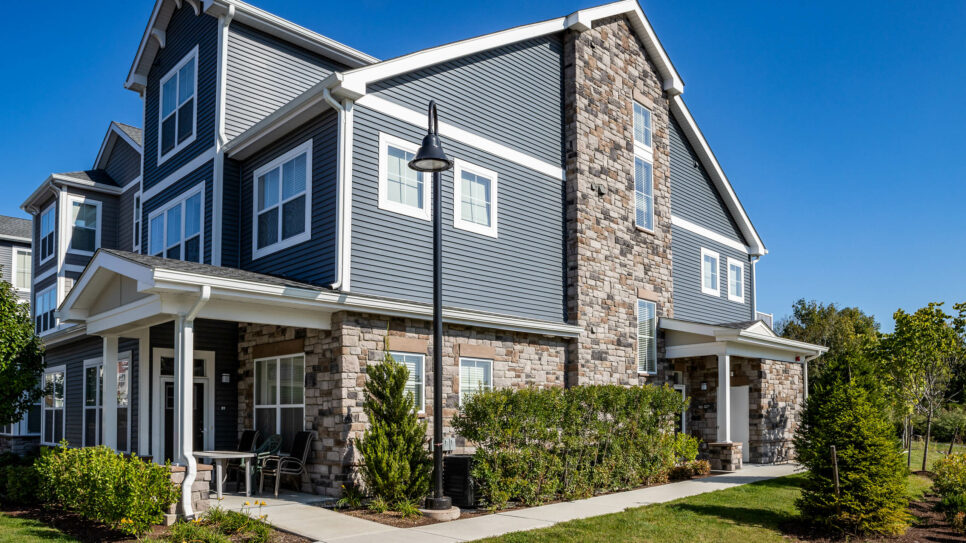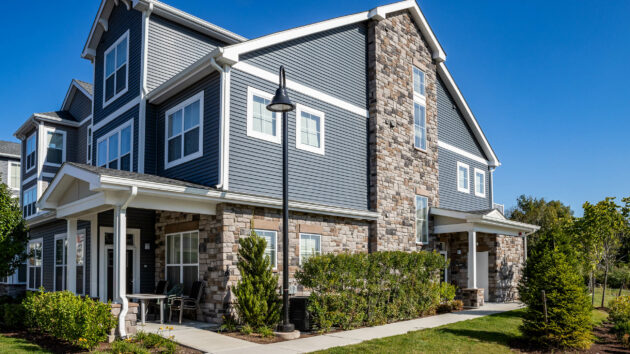 Repointing, Acid Washing, Caulking & More
Brick & Stone Restoration
Our crew of masons can breathe new life into your mill restoration projects, bringing a fresh look to old brick and stonework. We have extensive experience in repointing and remediating old brick and stone while maintaining the traditional historic look that gives these buildings so much character.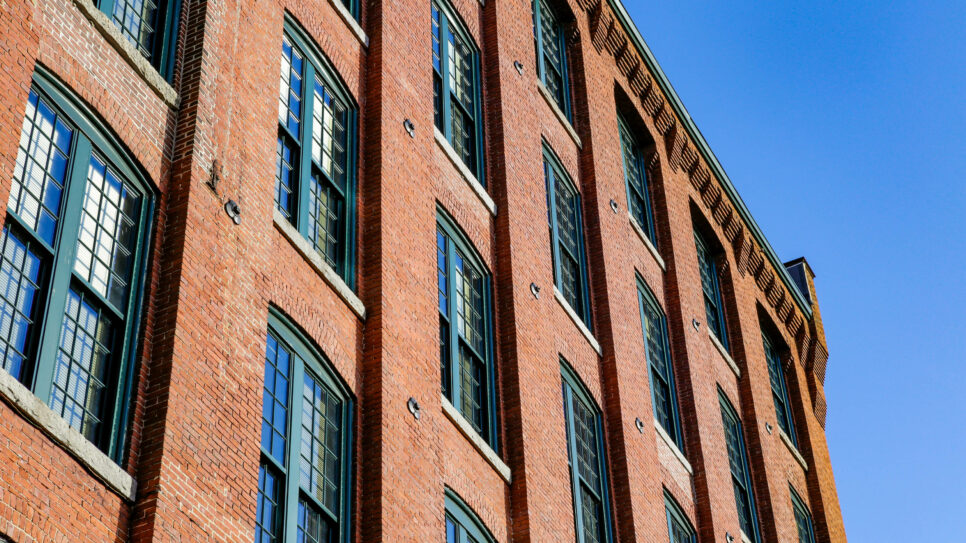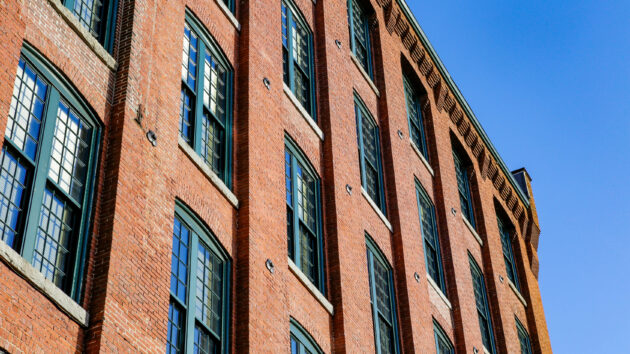 Elevator Shafts
There is much more to elevator shaft construction than meets the eye, so hiring a knowledgeable and experienced team of builders is a must. Elevators need to be safe during both normal and emergency operation. This safety begins with proper elevator shaft construction, which is tightly regulated by building codes. Some important code considerations include fire resistance, ventilation, accessibility, HVAC requirements, plumbing, and electrical requirements.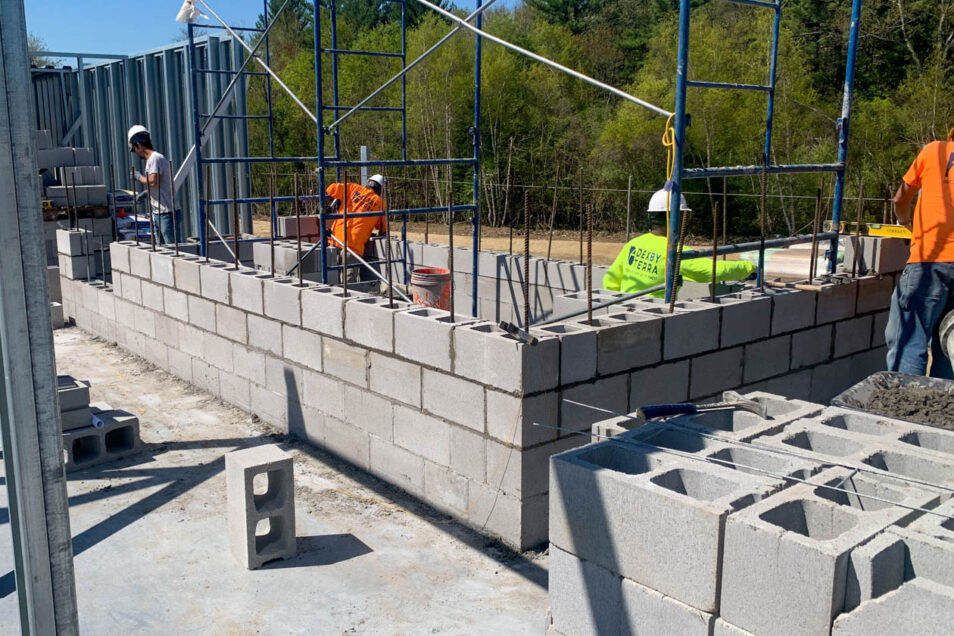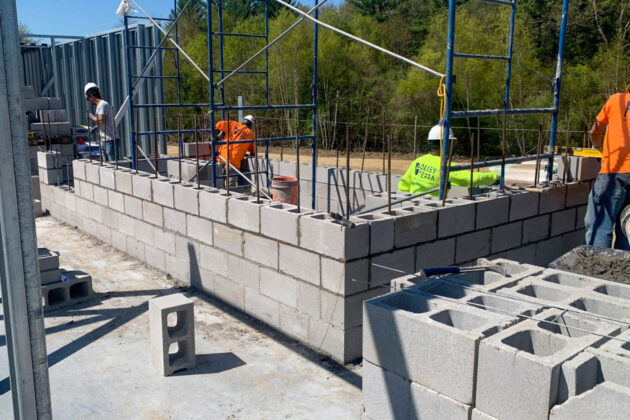 Natural Stone, Concrete Block, Poured Concrete
Retaining Walls
Retaining walls are used for supporting soil laterally so that it can be retained at different levels on the two sides. They can be used to level a sloped outdoor space, create raised flowerbeds, or prevent soil erosion. Dex by Terra can create retaining walls from many materials including natural stone, concrete block, or poured concrete.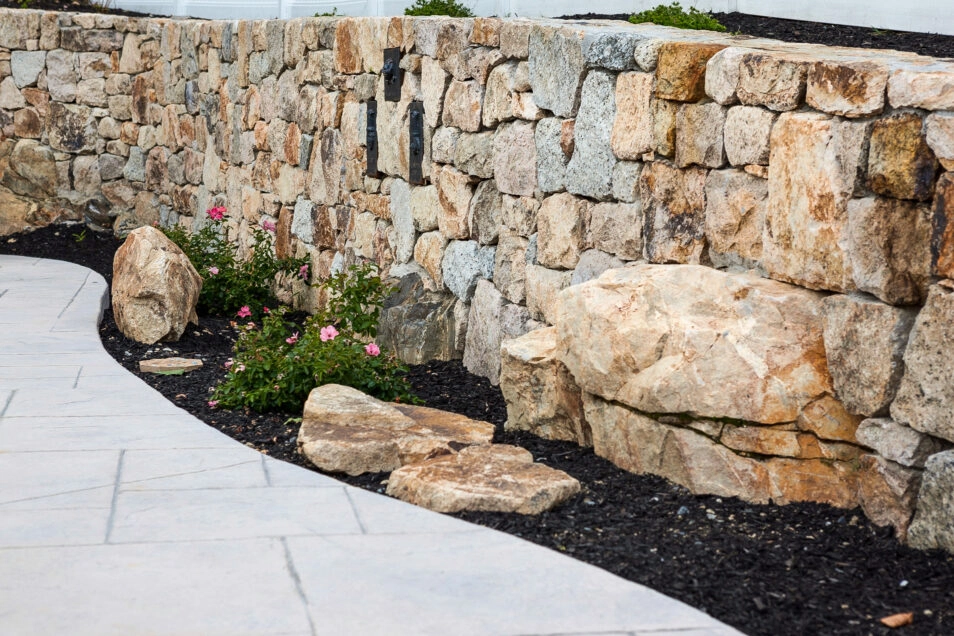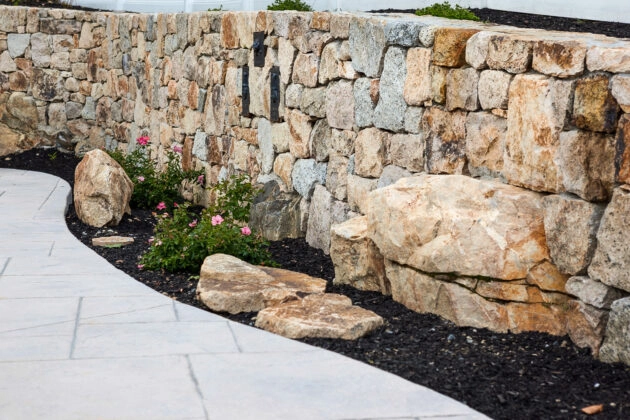 Natural Stone, Concrete Block, Poured Concrete
Stairways
Multilevel commercial property? No problem. Dex by Terra can create stairways from a variety of materials including natural stone, brick, and poured concrete that will enhance your business and enable your clients or workers to reach the next level with ease.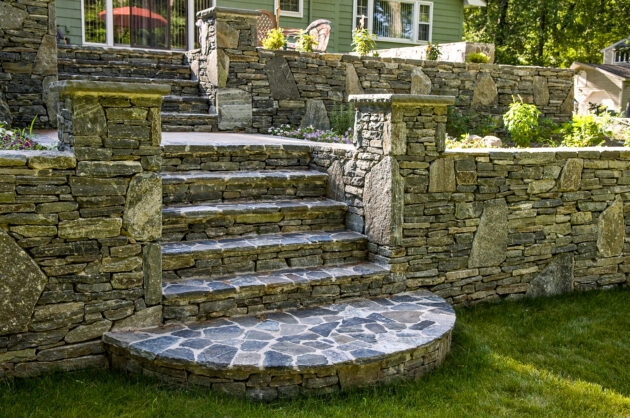 Commercial Offices / Parks or Campuses
Industrial Complexes
Hospitals / Healthcare Facilities
Educational Institutions / College & University Campuses
Retail Campuses
Municipalities
HOA / Residential
Community / Common Spaces
Simon Property Group
Fairfield Management
Cambridge Properties
Hawthorn Senior Living Community … and many more!