Features
Stamped Concrete Pool Deck & Patios
Outdoor Kitchen
Fire Pit Lounge Area
Outdoor Dining Space
Stone Veneer
Landscaping
An Easy-Living Gem
Halstead Maynard Crossing is an award-winning neighborhood nestled between Acton, Concord, Stow, and Sudbury. Priding themselves on providing a "Thought-of-Everything", high-end living experience, Halstead Maynard naturally chose Dex by Terra for their hardscaping and landscaping needs.
Dex created the stamped concrete pool deck and sunbathing patios, designed and built the amenity areas which included an outdoor kitchen, outdoor dining space, and fire pit lounge area, and also installed natural stone veneer to all buildings. Finally, Dex planted flowerbeds, shade trees, and sod throughout the complex.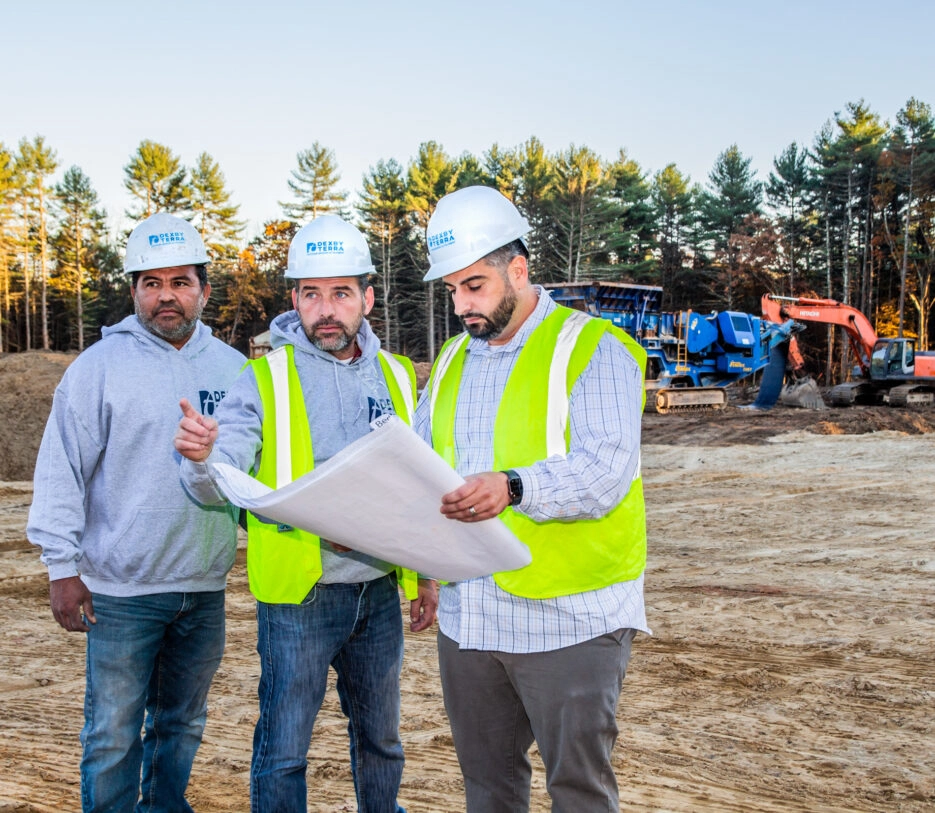 The Process
BID
Our experienced estimators delivered a sensible bid to Simon Properties that ensured cost-effectiveness coupled with the highest quality products and installation.
BUILD
Dex by Terra's team of craftsmen delivered a solid product built on a strong foundation of industry knowledge and on-job experience.
MAINTAIN
While our work is built to last, our maintenance team will ensure that your project always looks as though it were installed yesterday.