Features
Broom Finish Flatwork
Colored Concrete
Brick Fire Pit & Seating Wall
Brick Columns
Landscaping
Irrigation
Tasteful Outdoor Living for Gracious Retirement
Camellia Gardens Senior Living Community prides itself on offering "Gracious Retirement Living" where residents always feel comfortable, safe, and secure. To achieve these goals in their outdoor amenity areas, they chose Dex by Terra.
Throughout the property, Dex poured nearly 20,000 square feet of broom-finish flatwork including sidewalks and two courtyard spaces. Within the courtyards, the concrete was colored in Mesa Beige.
In the main courtyard, Dex by Terra built a brick fire pit with broom-finish concrete caps. A matching seating wall was also constructed, partially surrounding the fire feature. Nearby, ten 8'x4' planters were created for resident gardens. In the secondary courtyard, brick columns with broom-finished caps were erected within the bordering flower bed, creating a buffer space between the courtyard seating area and the parking lot.
Landscaping included: Hydroseeding, creating flower beds, planting shrubs, trees, and perennials, and laying mulch. In order to keep the flower beds and lawns lush, Dex by Terra installed an irrigation system throughout.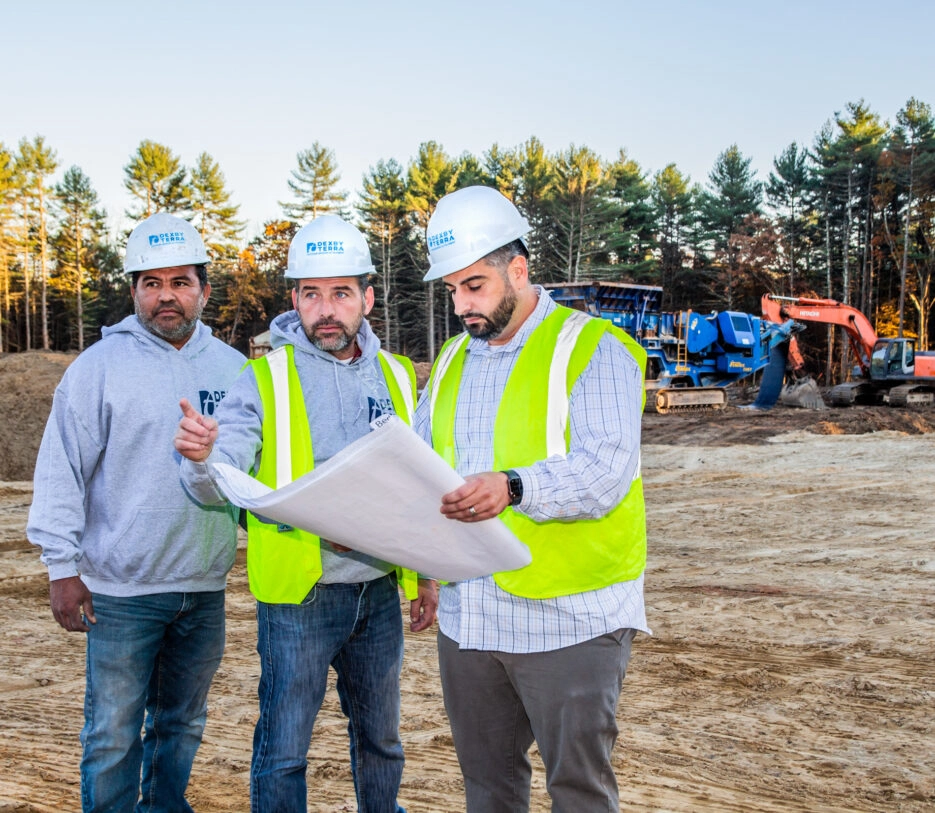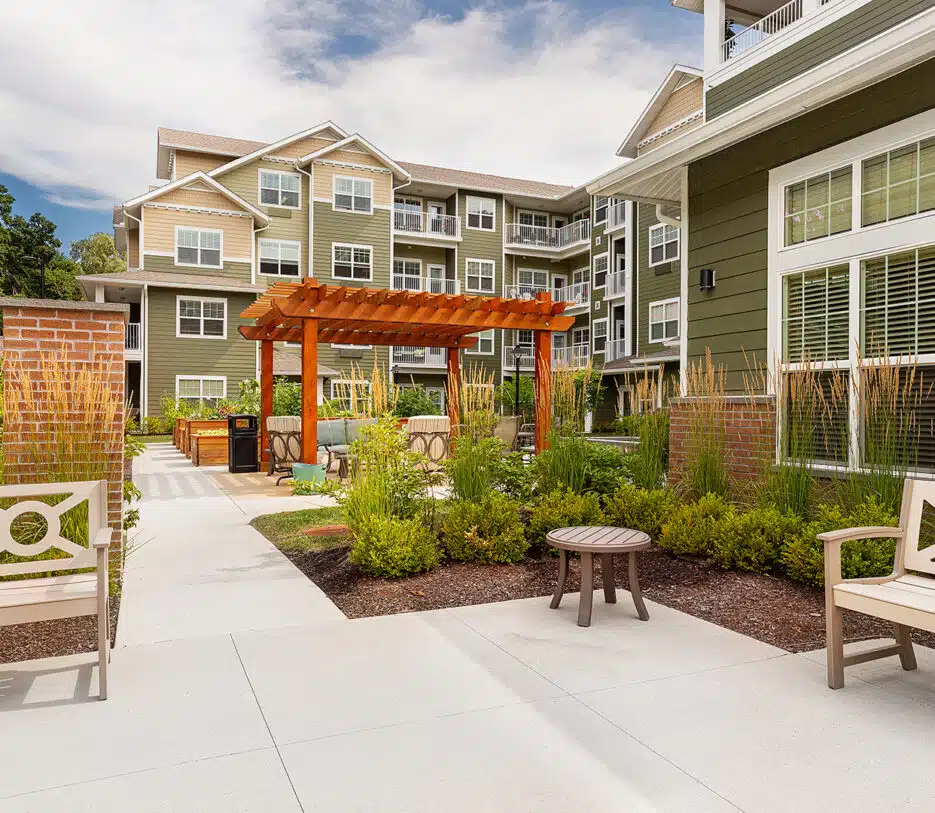 The Process
BID
Our experienced estimators delivered a sensible bid to Simon Properties that ensured cost-effectiveness coupled with the highest quality products and installation.
BUILD
Dex by Terra's team of craftsmen delivered a solid product built on a strong foundation of industry knowledge and on-job experience.
MAINTAIN
While our work is built to last, our maintenance team will ensure that your project always looks as though it were installed yesterday.