Features
Colored Concrete Patios
Broom Finish Sidewalks
Grill & Dining Station
Gas Powered Fire Pit
Gas Powered Fireplace
A New Level of Luxury Outdoor Living
Lincoln Property Company Boston is one of New England's premier full-service real estate providers. In 2020, LPC created Eli Apartments with a goal to create a new level of luxury living with amenities and services designed to make life easier and more enjoyable. In order to reach this goal, LPC contracted Dex by Terra to build their amenity areas and all sidewalks throughout the property.
In the large courtyard, Dex by Terra installed three textured, seamless, saw cut, colored concrete patios totaling 1,695 square feet. On the central patio, Dex created a pro-grade, multi-grill cook station, and bookending this dining area are two social gathering spaces, each with a natural stone, gas powered fire feature. Providing access to these courtyard patios is 2,390 square feet concrete walkways. Surrounding the entire complex, Dex poured an additional 13,272 square feet of concrete in the form of sidewalks and a waste container platform.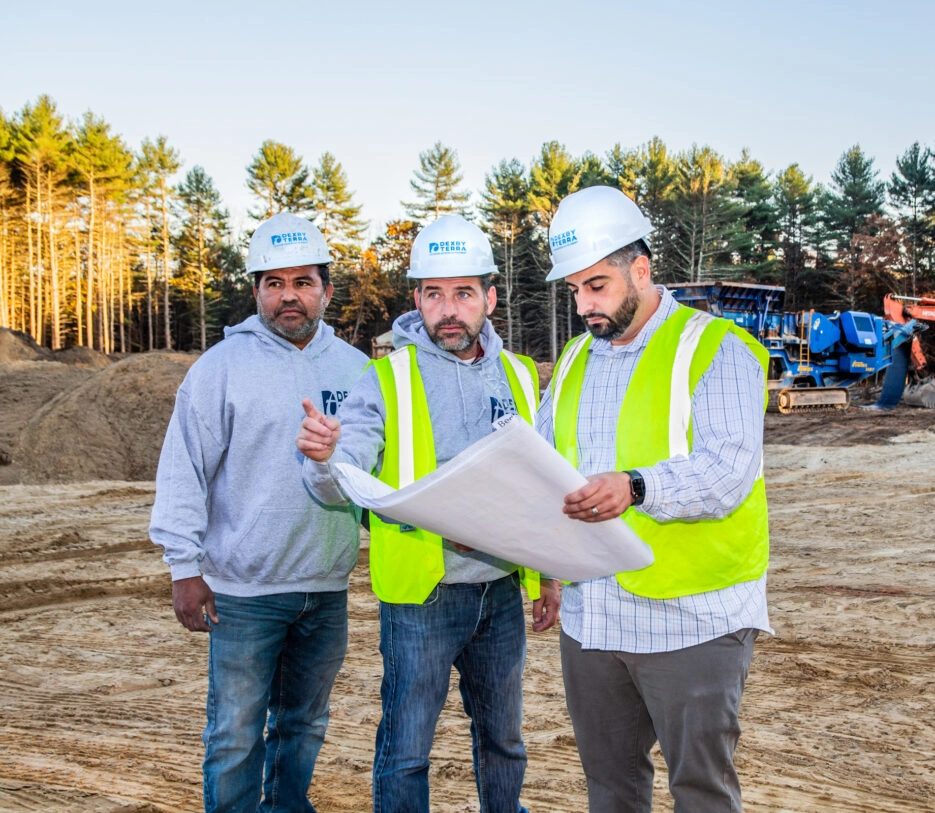 The Process
BID
Our experienced estimators delivered a sensible bid to Simon Properties that ensured cost-effectiveness coupled with the highest quality products and installation.
BUILD
Dex by Terra's team of craftsmen delivered a solid product built on a strong foundation of industry knowledge and on-job experience.
MAINTAIN
While our work is built to last, our maintenance team will ensure that your project always looks as though it were installed yesterday.