The comforts of your indoor kitchen OUTSIDE
Become the master of backyard entertainment with a custom outdoor kitchen that's sure to give your friends grill envy. Top-of-the-line appliance choices include wood and gas/propane grills, smokers, side burners, refrigerators, ice makers, plug-in blenders, food prep areas, food disposal, cooking utensil drawers, sinks, dishwashers, and more. Whatever you need, we've got you covered.
Our team will design a custom outdoor kitchen that is uniquely suited to your outdoor living space. An outdoor kitchen can be added to an existing landscape or can be the focal point of a total yard makeover.
A Wise Investment
Add Value to Your Home
Outdoor Kitchens continue to grow in popularity, and experts believe that an outdoor kitchen significantly increases the value of a home. In a recent study, the National Association of Home Builders finds that outdoor kitchen projects keep their value, and then some. They report that outdoor kitchens add 130% of the improvement cost at resale.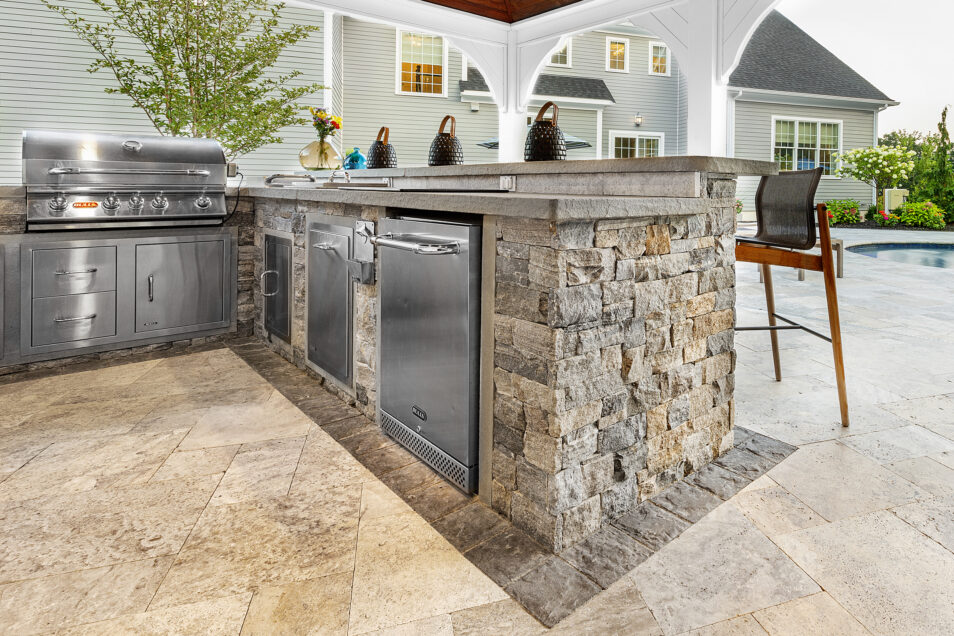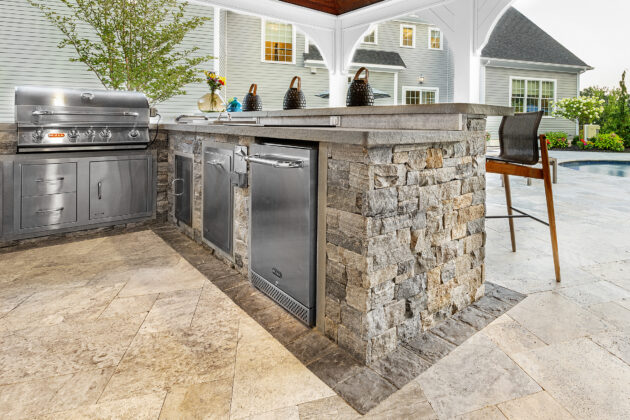 Beyond The Grill
Specialty Equipment
Outdoor kitchens are not just for grilling. For instance, nothing beats a fresh pizza pie, and nothing is fresher than a pizza made in your own backyard in a wood-burning or gas-fired pizza oven. Other specialty items include side burners, smokers, sinks, and refrigerators. We will outfit your outdoor kitchen with all the necessary tools for a cooking enthusiast.