Imagine the outdoor space you desire, and discover the possibilities with Dex by Terra.
Pool Design
We design gunite, fiberglass, or vinyl freeform swimming pools, which are then installed by one of our partnered pool companies. We know your dream pool is just the beginning, and our team will go the extra mile to create a surrounding outdoor living space that can include fire features, an outdoor kitchen, water features, and more.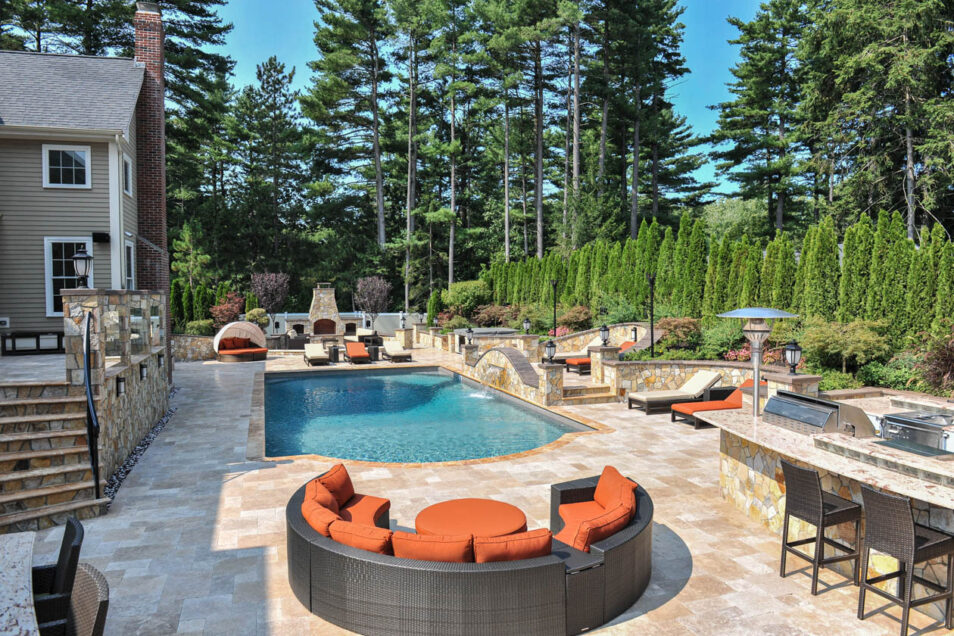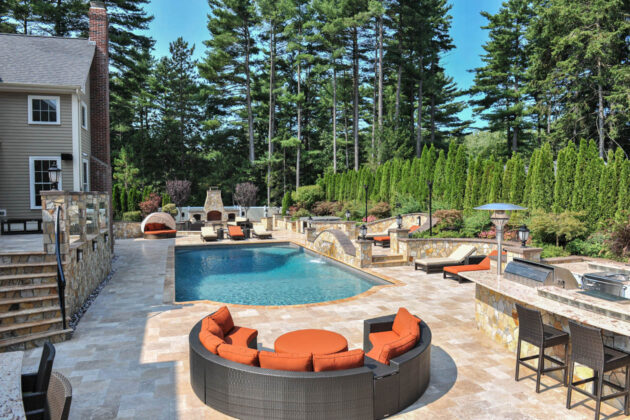 Pool Renovation
Existing swimming pools are the perfect foundation for a total outdoor renovation. Our in-house design and construction team can transform your pool into the attractive outdoor living area you have always wanted! We are experts in pool renovation and can reinvent your landscaping, or even add an outdoor kitchen. The possibilities are limitless.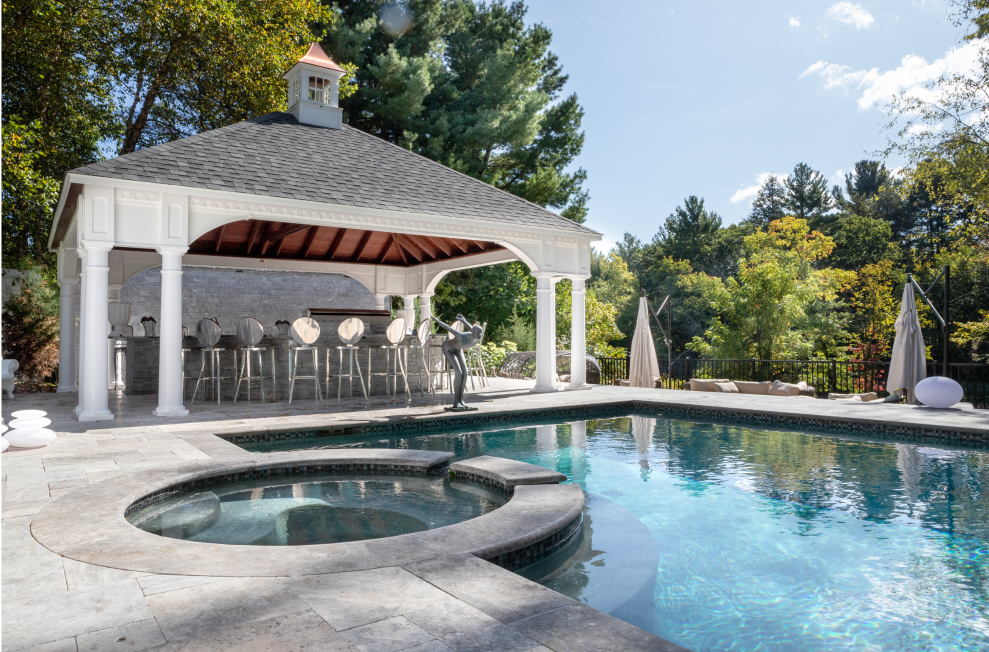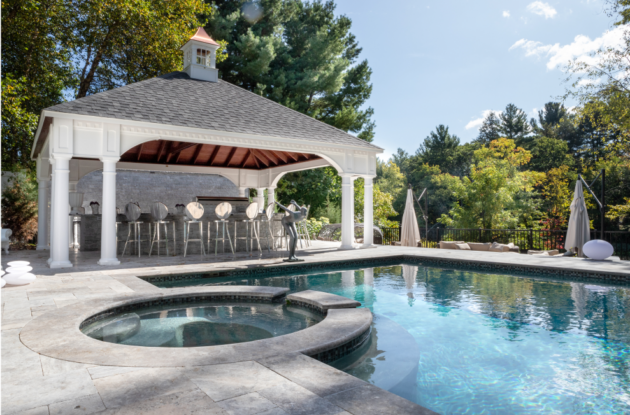 Hardscaping - Patios, Pool Decking, Walkways, Driveways
With varieties of natural stone, pavers, exposed aggregate, stamped concrete, or hand-carved concrete, Dex By Terra will find a material for your new hardscape that perfectly suits your outdoor space.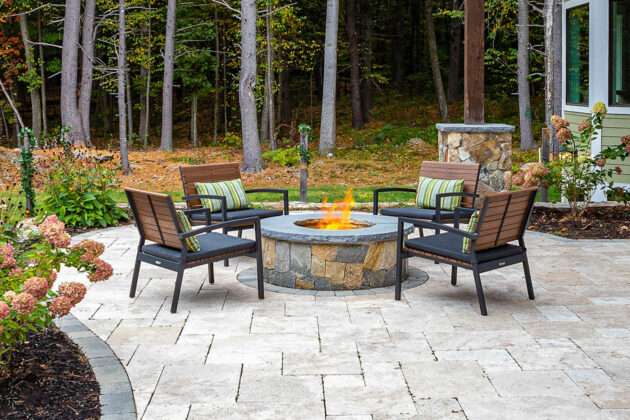 Water Features
From small fountains to multi-tiered waterfalls, reflective pools to koi ponds, our water features will enhance the visual and aural tranquility of your outdoor oasis. Let our creative team design and install a stunning water feature that will exponentially beautify your outdoor living space.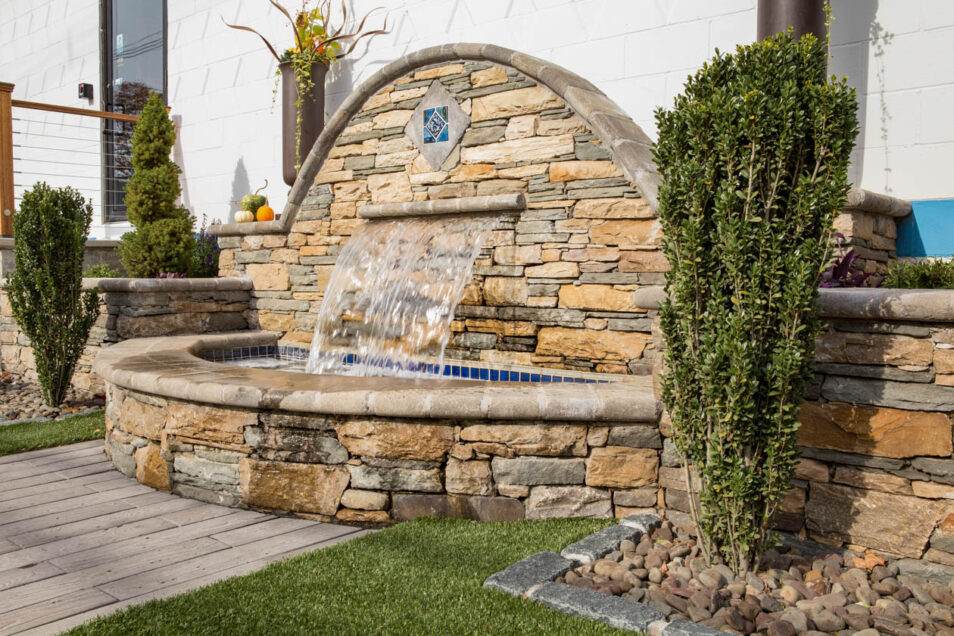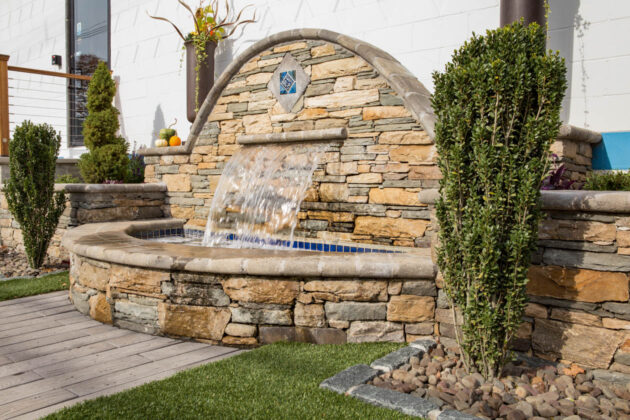 Outdoor Kitchens, Fire Pits, Fireplaces
Holidays, celebrations, and outdoor gatherings of any kind are especially memorable when spent gathered around a fire pit, fireplace or outdoor kitchen. Dex by Terra will design and install a custom fire feature that will take your yard to the next level.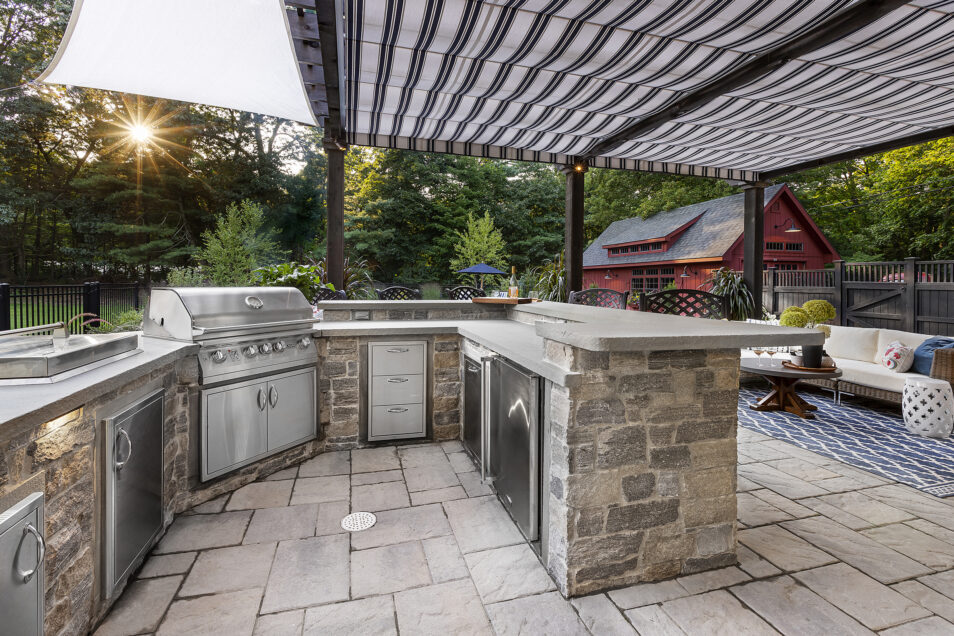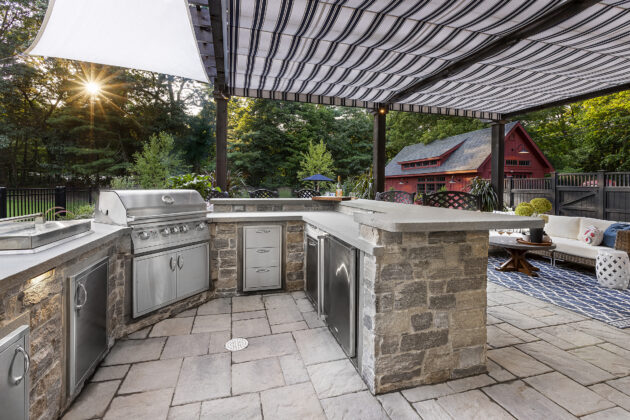 Masonry, Retaining & Decorative Walls, Pillars, Seating Walls
Let our masonry artisans construct stone walls, pillars, seating walls, steps, and landings for your home. These uniquely crafted, natural stone or block features will provide strong aesthetic and functional solutions for your outdoor space.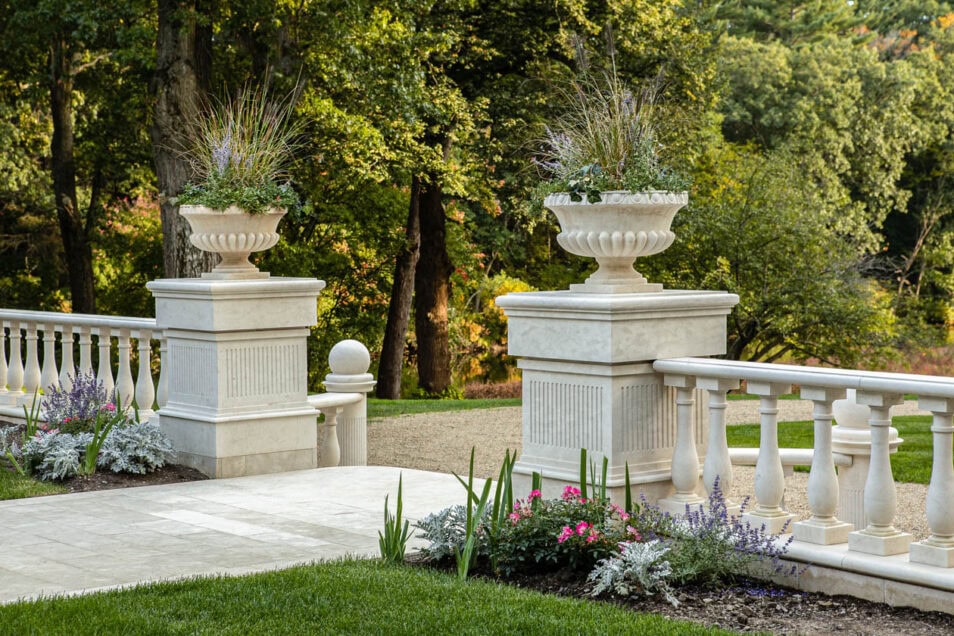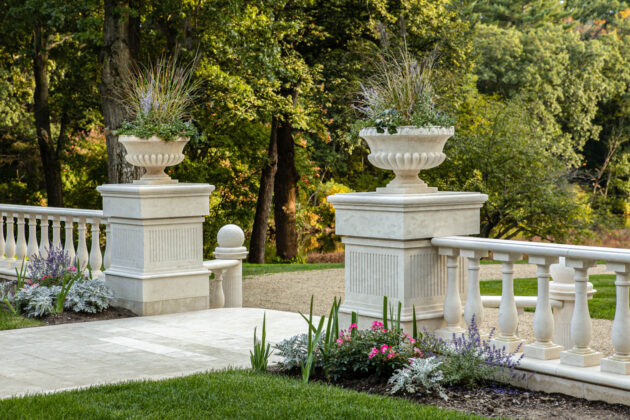 Landscaping, Irrigation, Lighting
Our horticultural team will design and plant a landscape component that naturally enhances your hardscaping. Using a variety of flora, Dex by Terra will create a space for multi-seasonal enjoyment. Keeping your landscaping green through the summer months will be a breeze with our efficient irrigation systems, and our low voltage lighting options will let you relax in your yard well into the evening.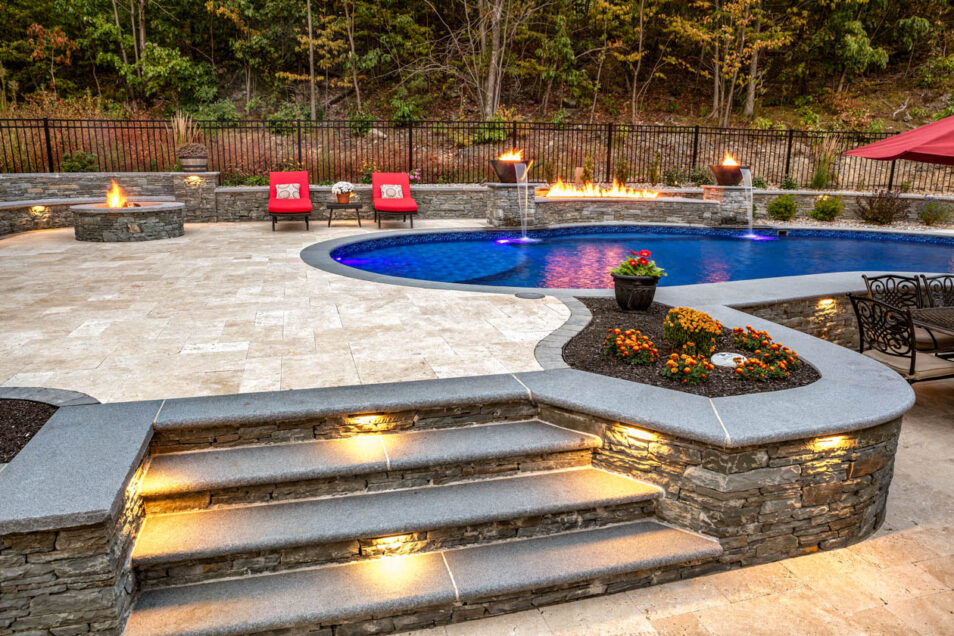 Yard Refresh or Total Renovation
The choice is yours. The Dex by Terra team of designers, masons, and horticultural experts can breathe new life into your front lawn or backyard through a refresh of your existing outdoor environment, or a total renovation of your space from patio to pergola.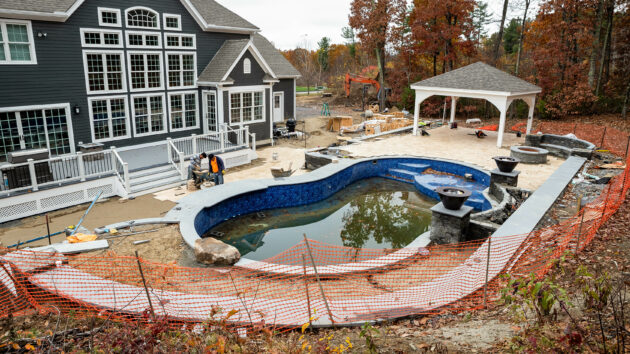 Fences, Arbors, Gazebos, Specialty Rocks & Boulders
Fencing, arbors, gazebos, specialty rocks, planters, outdoor showers, and other unique accessories will complete your outdoor expansion with a custom flare and finish that reflects your taste.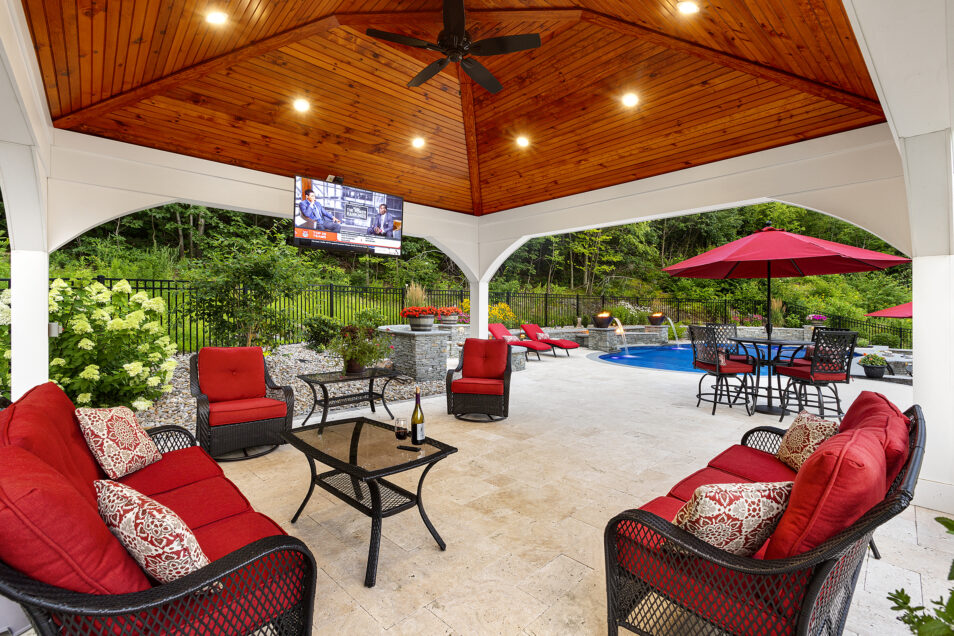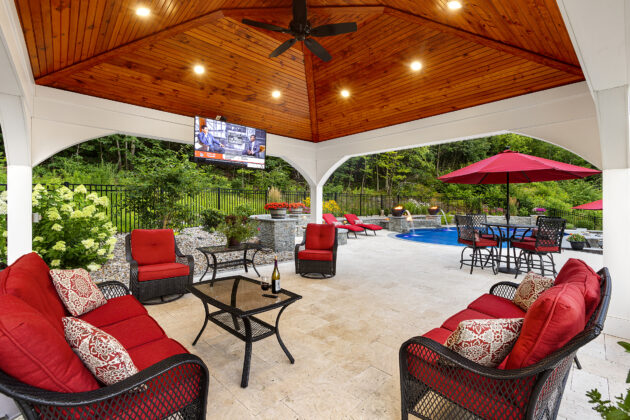 Maintenance
Keep your landscaping and hardscaping looking new with our selection of maintenance services including power-washing, staining, and grouting. Our maintenance department can also perform seasonal services such as patio furniture placement and removal, pool cleaning, pool opening and closing, and winter snow removal for driveways, walkways, and roofs.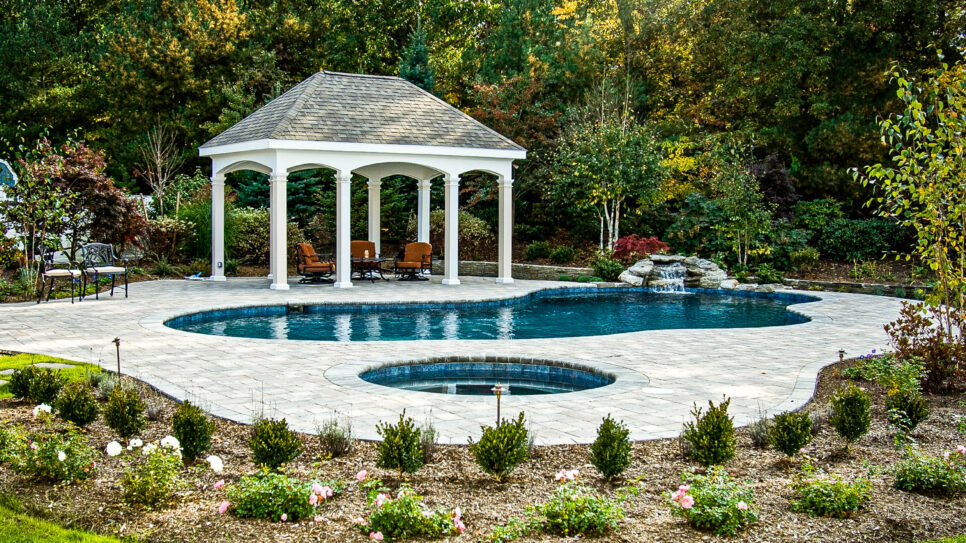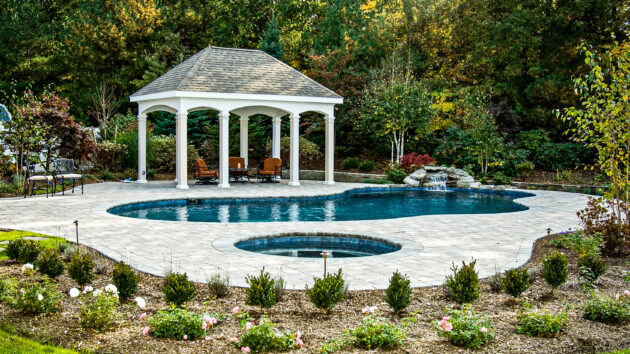 To assess project needs and goals.
To review existing conditions, utility needs, drainage requirements and site accessibility.
To ensure compliance with local zoning, building, setback, environmental and conservation regulations.
Including broad plan outline and project management parameters.
Starting with initial concept and refinement iterations to detailed completed plan with 2 and 3D perspectives, estimates and schedule.