Project Type
Pool Design
Outdoor Living Area
Features
Pool Deck
Family Dining Space
Lounge Areas
Retaining Wall
Stone Stairway
Front and Side Walkways
Doing big things with a small space.
Our clients in Shrewsbury, Massachusetts, thought their exposed backyard with limited square footage may pose a problem for our team. How could Dex by Terra transform such a limited yard into a peaceful, private oasis with an in-ground pool, dining space and lounge areas?
By utilizing layouts which took the client's family lifestyle into consideration, implementing strategic sightlines, and building a retaining wall/stairway, the Dex by Terra designers reinvented the limited yard, creating an efficient and expansive outdoor living space that offers a feeling of seclusion.
The natural stone, french pattern, travertine pool deck and patio offers plenty of square footage for a family dining area, multiple lounge locations, as well as a pool house and outdoor shower. The thoughtful layout creates a seamless extension of the client's home and living space.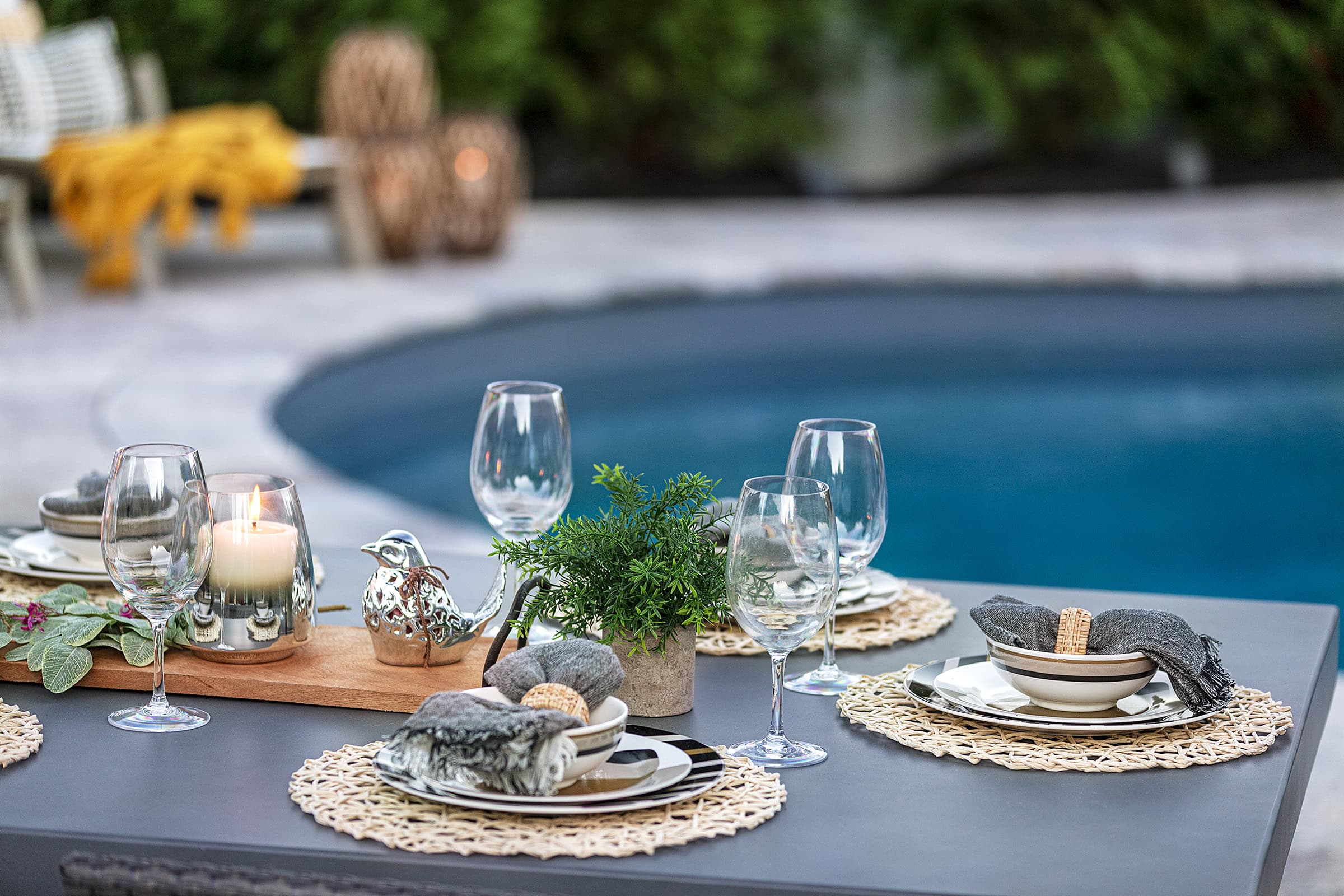 "

We had an in ground pool installed in the fall of 2020. We chose Dex by Terra to do our patio work. After speaking and meeting with Ed over the course of the project, we were confident he would bring our vision to life. He and his crew worked efficiently and we couldn't be happier with our space! We highly recommend Dex by Terra!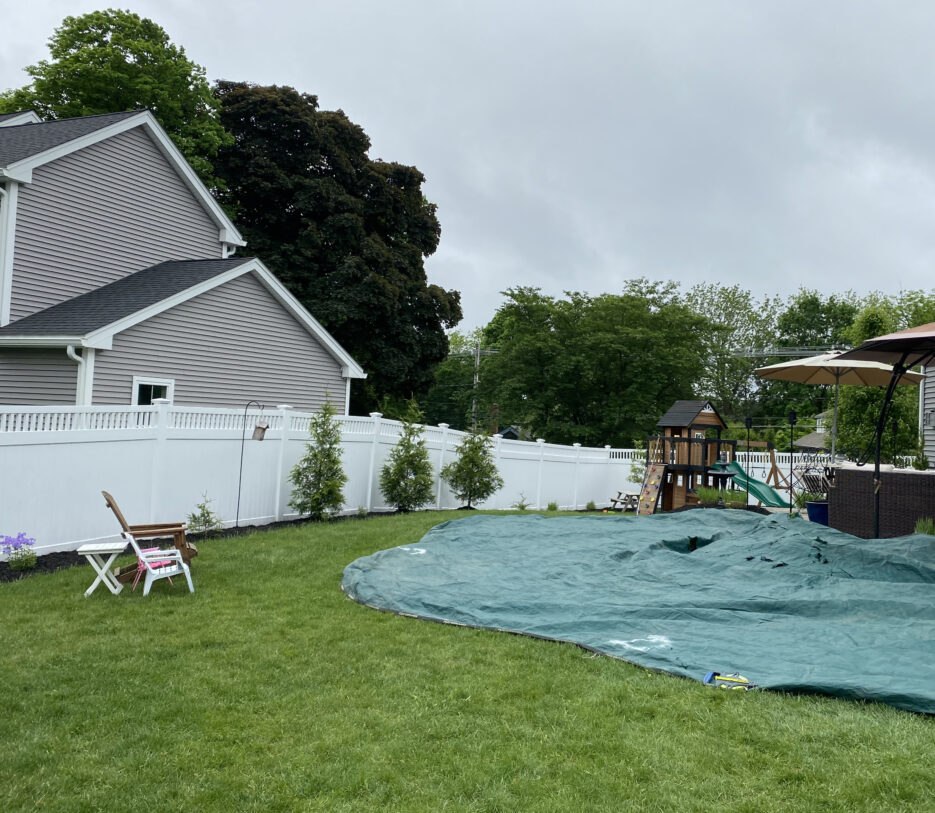 The Process
PLAN
Our planning process began with a walkthrough of the property and thoughtful dialog which formed the client's wish list and budget.
DESIGN
Hand sketches, perspective renderings, and detailed architectural plans were developed and approved by the client.
CONSTRUCT
No stone is left unturned by our construction team, ensuring the project is done right and on budget.