Project Type
Hardscape Design
Landscape Design
Outdoor Living Area
Features
Pool Deck
Sunken Patio
Gas Fire Pit
Water Feature
From backyard to personal paradise.
Our clients in Carlisle, Massachusetts, came to us seeking a simple pool renovation. Their gunite pool needed to be replastered and retiled, and the existing pool deck had seen better days. Additionally, a leaking water feature was more of an eyesore than a focal point.
After a home consultation, our design team suggested adding a sunken patio with a state-of-the-art gas fire pit clad in natural stone veneer. The plan would also include updated landscaping that would bring a sense of serenity to the pool area, as well as a complete teardown and rebuild of the failing water feature. Finally, a natural stone, travertine pool deck would tie these features together.
With the vision of our landscape designers and the skill of our masonry crew, this basic pool renovation became a sweeping revitalization that transformed our client's humdrum backyard into a personal paradise.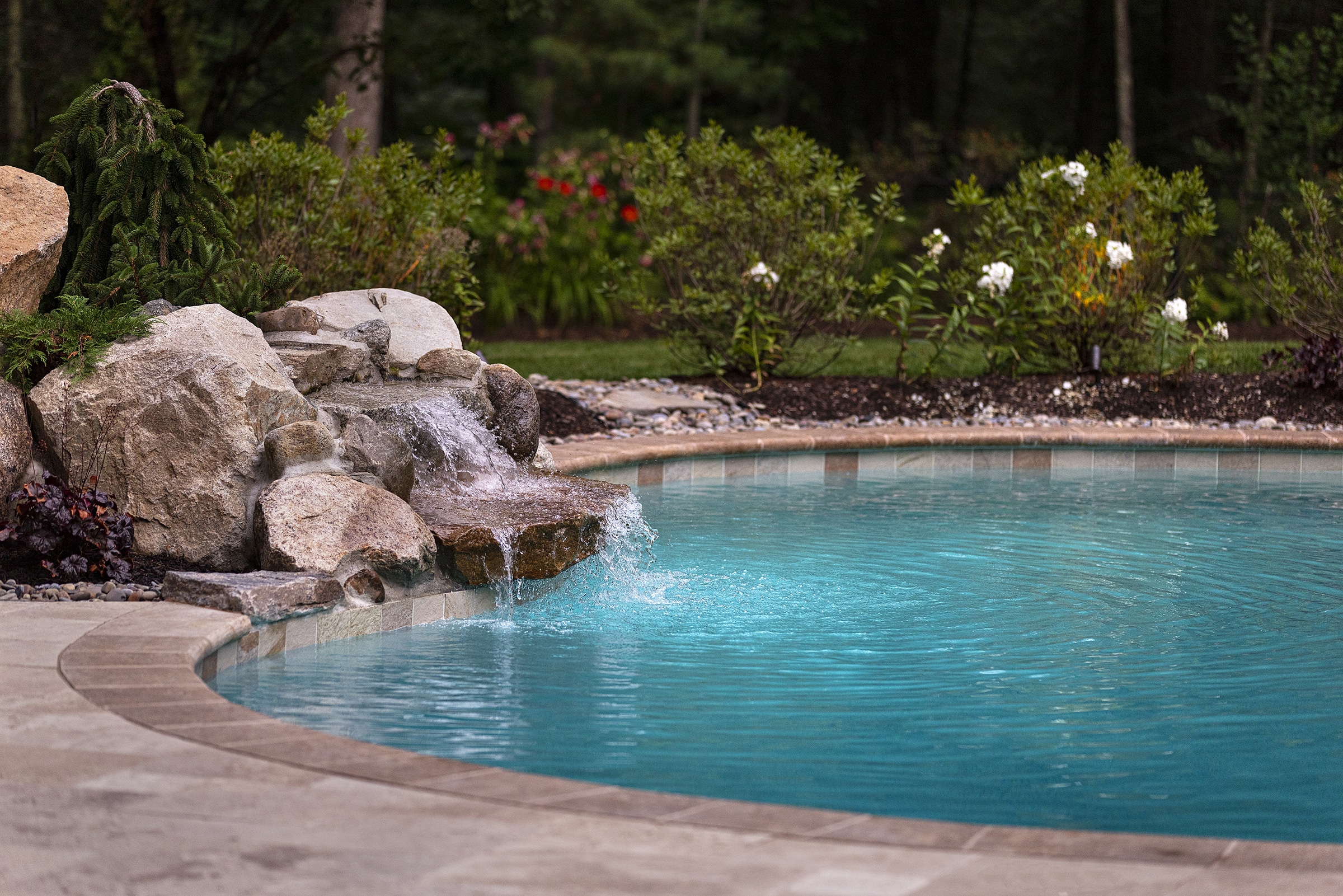 "

In July 2021 we hired Dex by Terra to do a complete pool renovation. We met with Joe, the designer, who came up with a spectacular design for our project. We were blown away by the 3D images for the project which included a new fire pit, gorgeous landscaping, and a pool deck.
"

When construction started the demolition was done quickly and efficiently. The masonry crew is second to none and did an amazing job with our stonework. We couldn't be happier with the end result. Our backyard and pool area are simply amazing! It's like having a mini resort …and a personal paradise!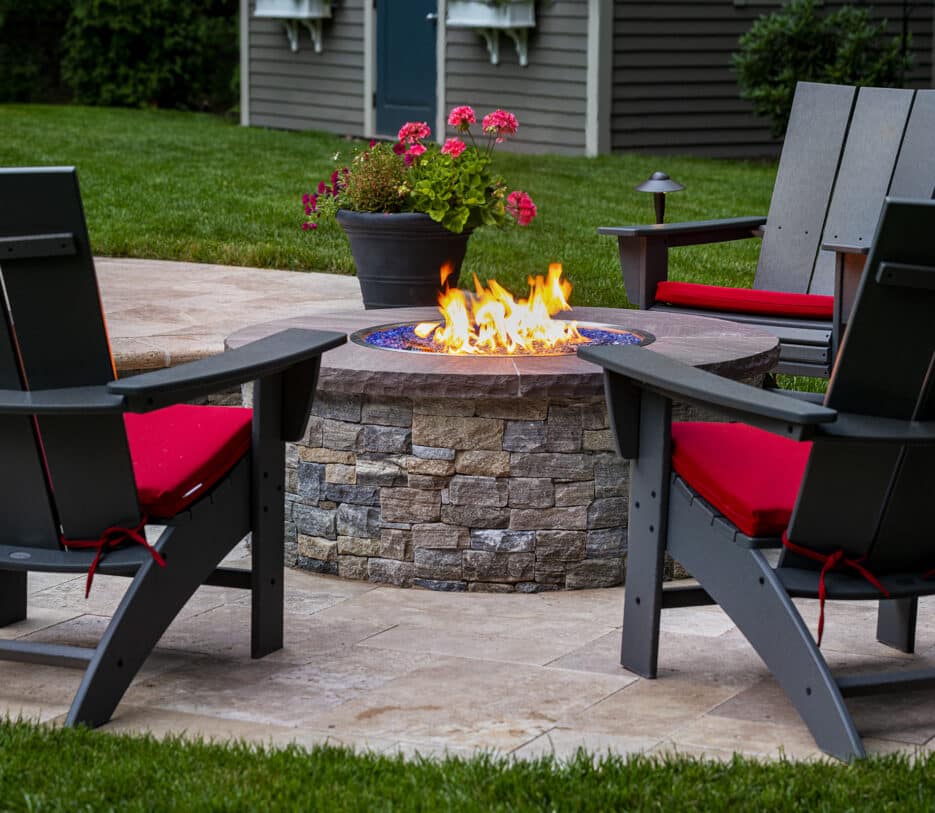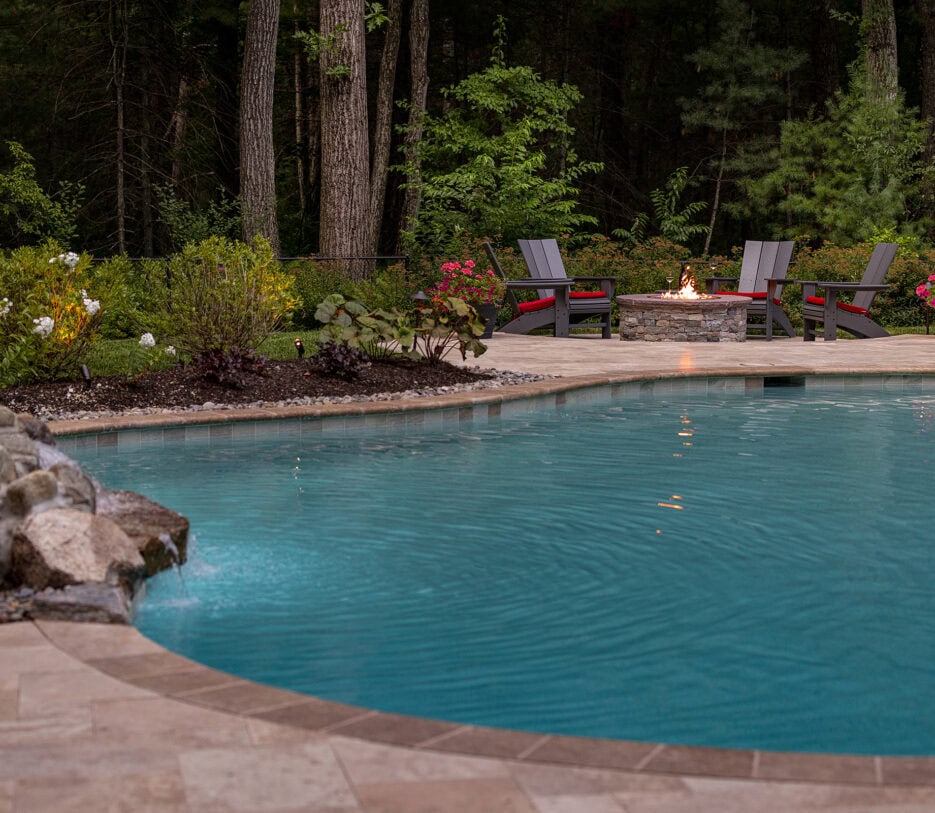 The Process
PLAN
Our planning process began with a walkthrough of the property and thoughtful dialog which formed the client's wish list and budget.
DESIGN
Hand sketches, perspective renderings, and detailed architectural plans were developed and approved by the client.
CONSTRUCT
No stone is left unturned by our construction team, ensuring the project is done right and on budget.