Project Type
Hardscape Design
Outdoor Living Area
Features
Pool Deck
Dining Space
Lounge Areas
Elevated Fire Pit
Water Feature
Pavilion Design
Outdoor Kitchen
Making the most of a sloped backyard.
Sometimes landscape and hardscape design can be a bit of a slippery slope. In the case of slanted and uneven backyards, the answer is often to grade the area and build a simple retaining wall. At Dex by Terra we ask "Why not rise to the occasion?"
Our clients in Norfolk, Massachusetts, came to us with a few requests. Remove their existing patio, create a fire pit area, and design an integrated pool house with an outdoor kitchen. The crux of this design was the client's sloping backyard; however, by embracing the raised topography with an elevated fire pit that overlooked the entire outdoor living space, Dex by Terra derived a solution from the challenge itself.
Entertainment was very important to our clients, as was feeding their guests. Understanding this, the Dex by Terra team designed and positioned the pavilion and kitchen in such a way as to allow the grill master to greet guests as they entered the yard, and with a turn of their head, mingle with company already attending the party.
The french style travertine pool deck and patio offers plenty of square footage for the necessities of hosting a large group. The ample dining area, multiple lounge locations, and fire pit platform all offer unique views of the property while allowing guests to remain connected.
"

It began with a vision, then the undertaking of trusting someone to deliver and make it a reality. A project of this scope needs someone that can not only deliver but share the vision we have, make suggestions and/or changes at a moment's notice, have patience, be there when you cannot, be respectful and communicative, and be there for the duration of the project.
"

We received all of that and more, our project manager, and so many others, who oversaw and worked on the entire project exceeded our expectations at every level, the tile and stonework, the overall craftsmanship and level of detail are exceptional we could not be more pleased with the outcome. We thank you for making this a reality!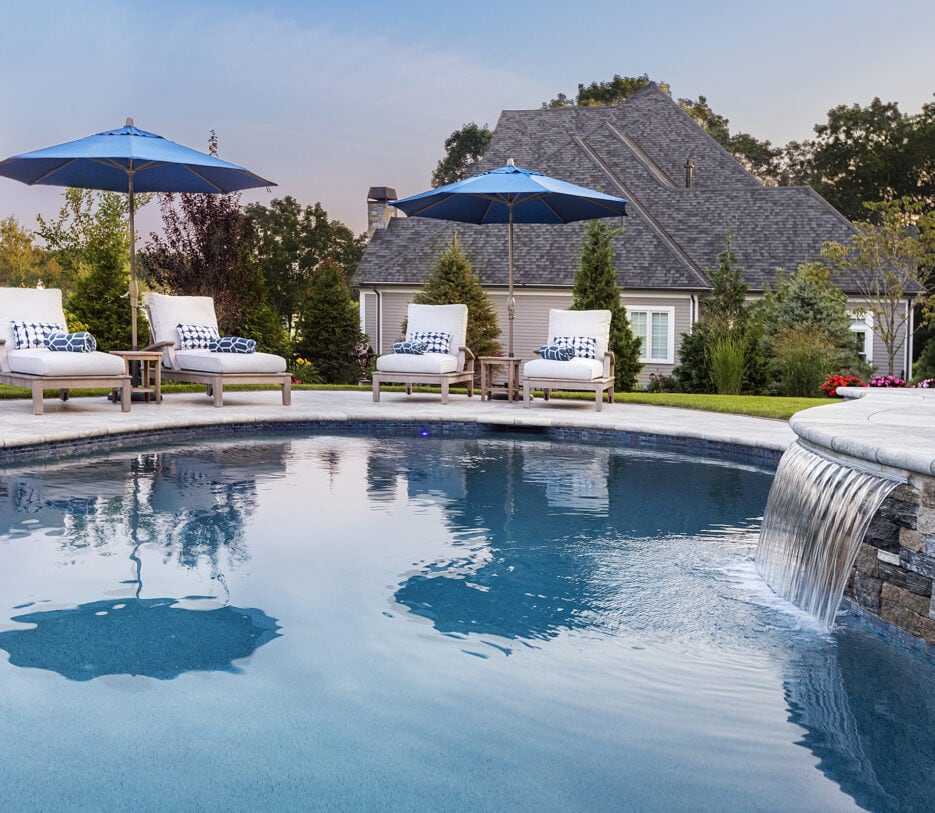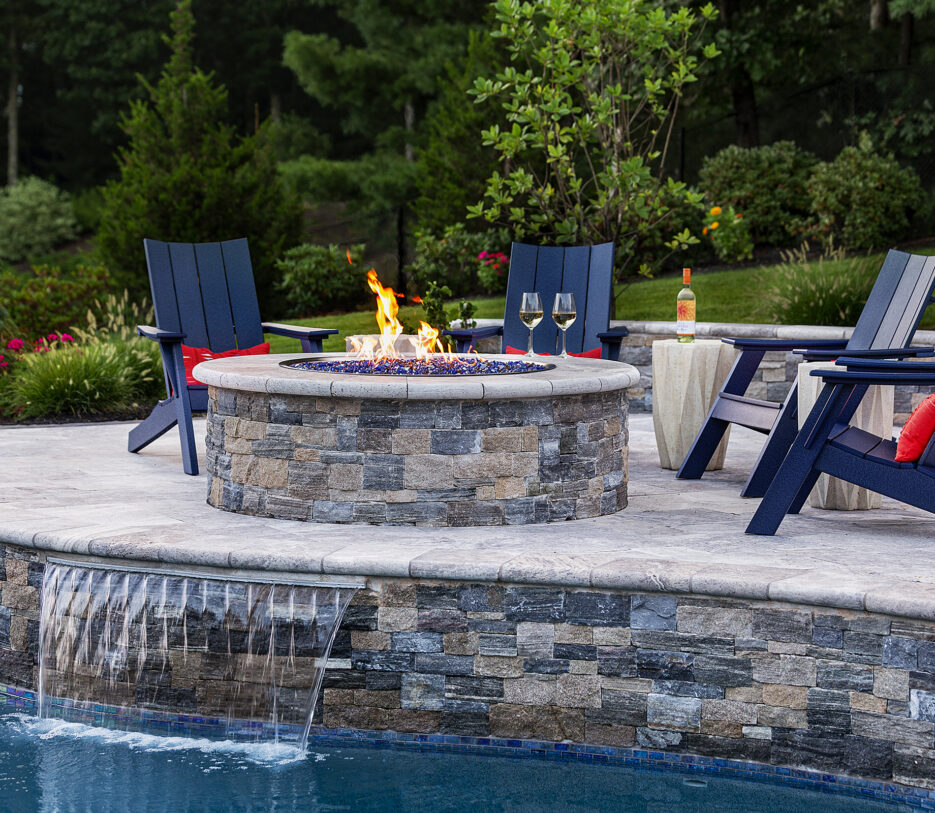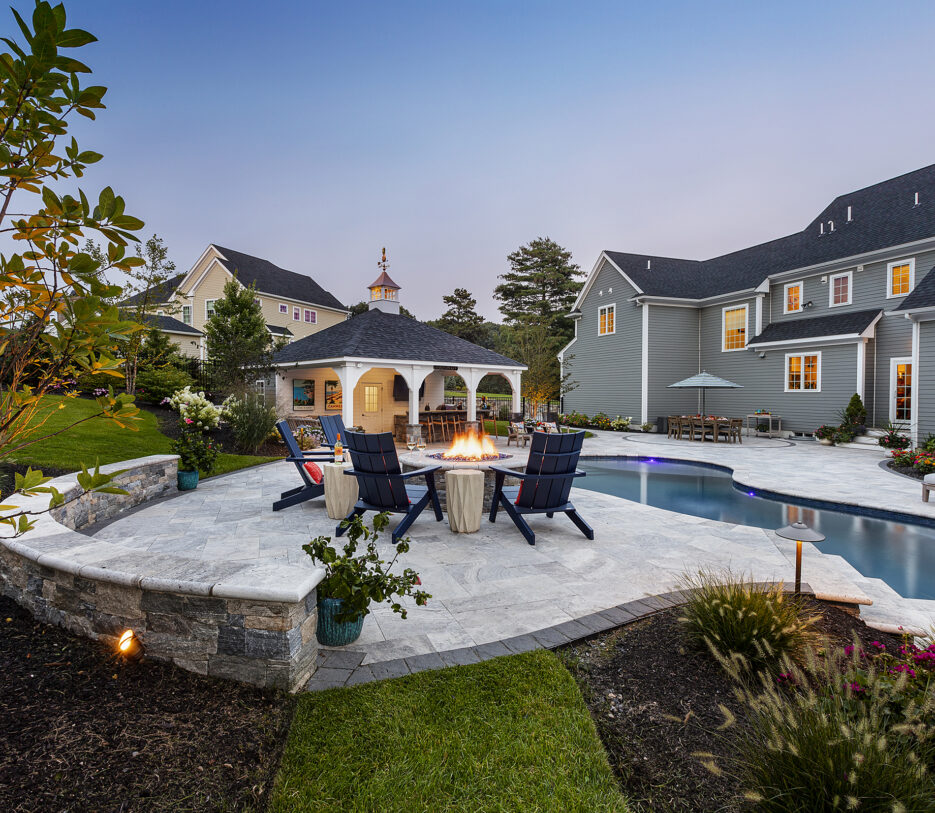 The Process
PLAN
Our planning process began with a walkthrough of the property and thoughtful dialog which formed the client's wish list and budget.
DESIGN
Hand sketches, perspective renderings, and detailed architectural plans were developed and approved by the client.
CONSTRUCT
No stone is left unturned by our construction team, ensuring the project is done right and on budget.