Features
Pavers
Stamped Concrete
Slab Concrete
Curbing
Irrigation
Turf
Flowers & Shrubs
The Wrentham Outlets, owned and operated by Simon Properties, needed an outdoor facelift.
Dex was tasked with the installation of both hardscaping and landscaping throughout the outdoor marketplace. Curbing and walkways of several types were laid down, including pavers, stamped and colored concrete, and concrete slabs. Dex added life to the hardscaped surfaces with landscaped islands that included irrigation, and sod, perennial flowers, and shrubs.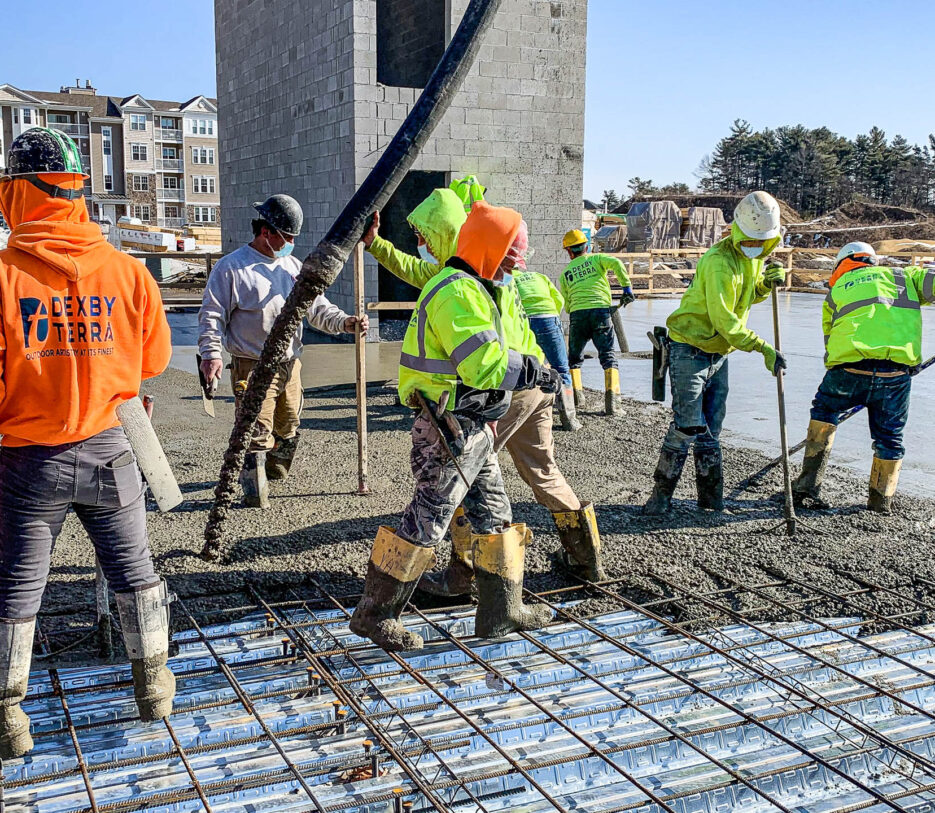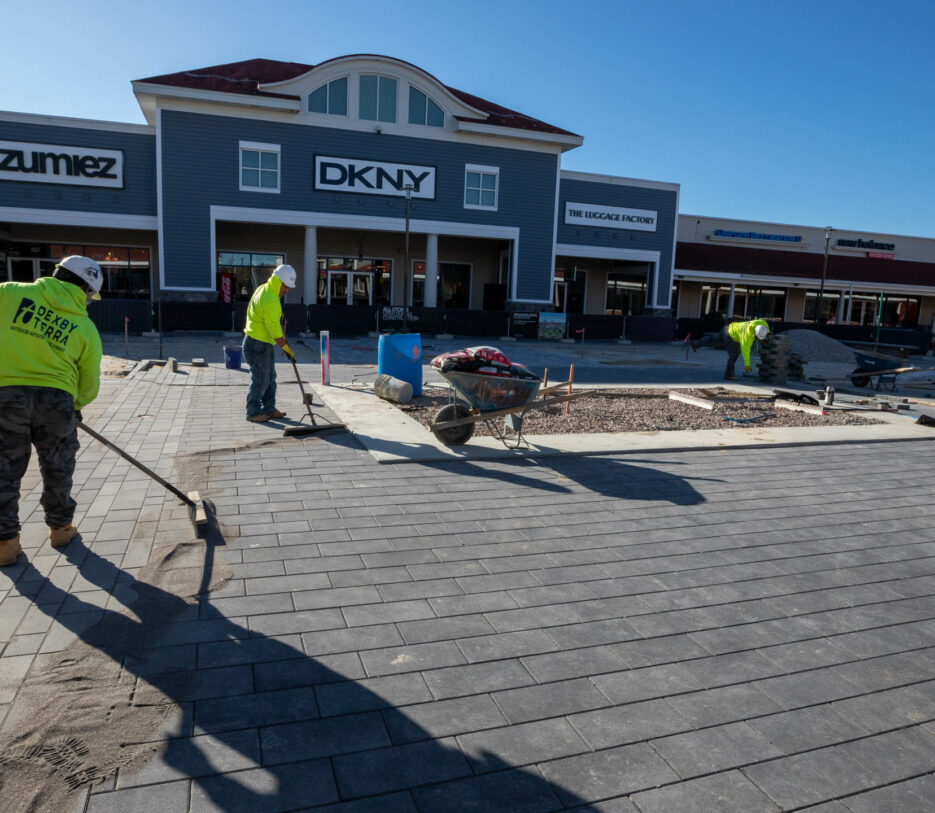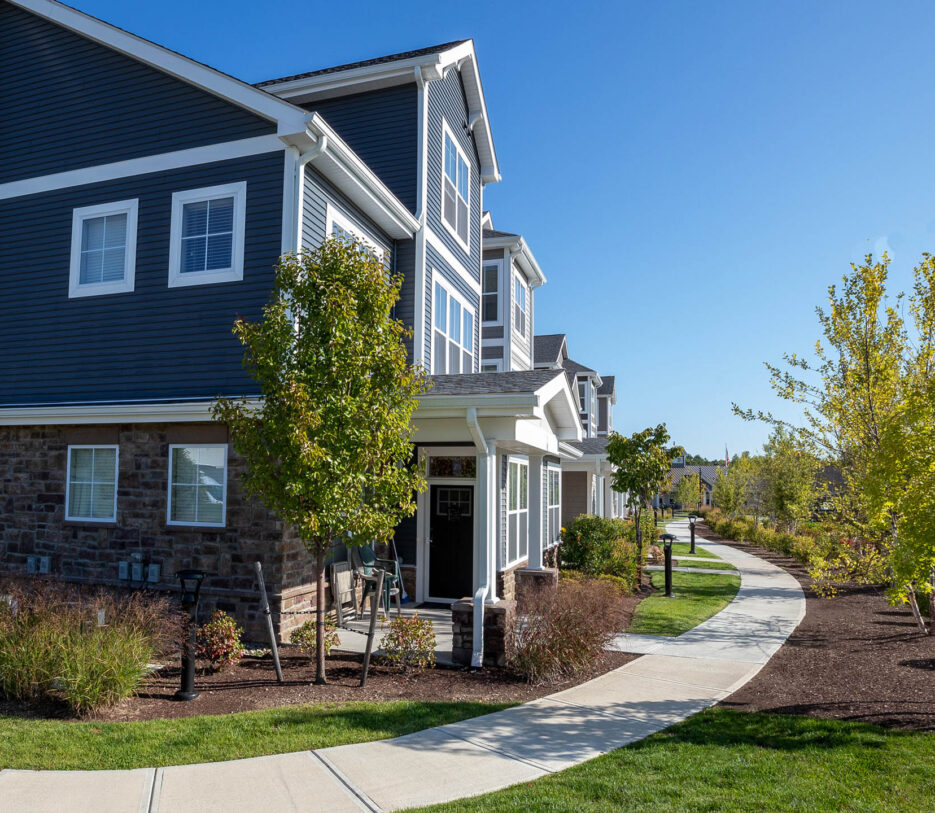 The Process
BID
Our experienced estimators delivered a sensible bid to Simon Properties that ensured cost-effectiveness coupled with the highest quality products and installation.
BUILD
Dex by Terra's team of craftsmen delivered a solid product built on a strong foundation of industry knowledge and on-job experience.
MAINTAIN
While our work is built to last, our maintenance team will ensure that your project always looks as though it were installed yesterday.