Project Type
Courtyard Design
Pool Redesign
Features
Georgian-Style Courtyard
Outdoor Kitchen & Pavilion
Pool Deck
Patio
Outdoor Fireplace
A surgeon and an artist, this Natick Massachusetts homeowner required absolute attention to detail and a design that reflected their passion for art and architecture.
Inspired by Harvard University, our client requested a stately Georgian-style courtyard design, based on the classical architecture of Greece and Rome with an emphasis on symmetry, and modest accents. It was constructed of imported natural limestone.
In addition to the courtyard, the client asked Dex by Terra to redesign the outdoor living space surrounding their existing pool in the style of Newport mansions. Criteria given to Dex was for an entertainment area that featured a large patio for dancing, accompanied by an outdoor kitchen, and a large fireplace for use through the summer and crisp fall evenings. The pool deck and patio floor are constructed of silver travertine, and Connecticut white line stone was used for the fireplace and seating walls.
The pavilion which shelters a full, chef's quality outdoor kitchen was designed by Dex by Terra and constructed of maintenance-free materials.
Because of the property's proximity to the Charles River, Dex by Terra needed to submit all designs to the Natick Conservation Commission for approval.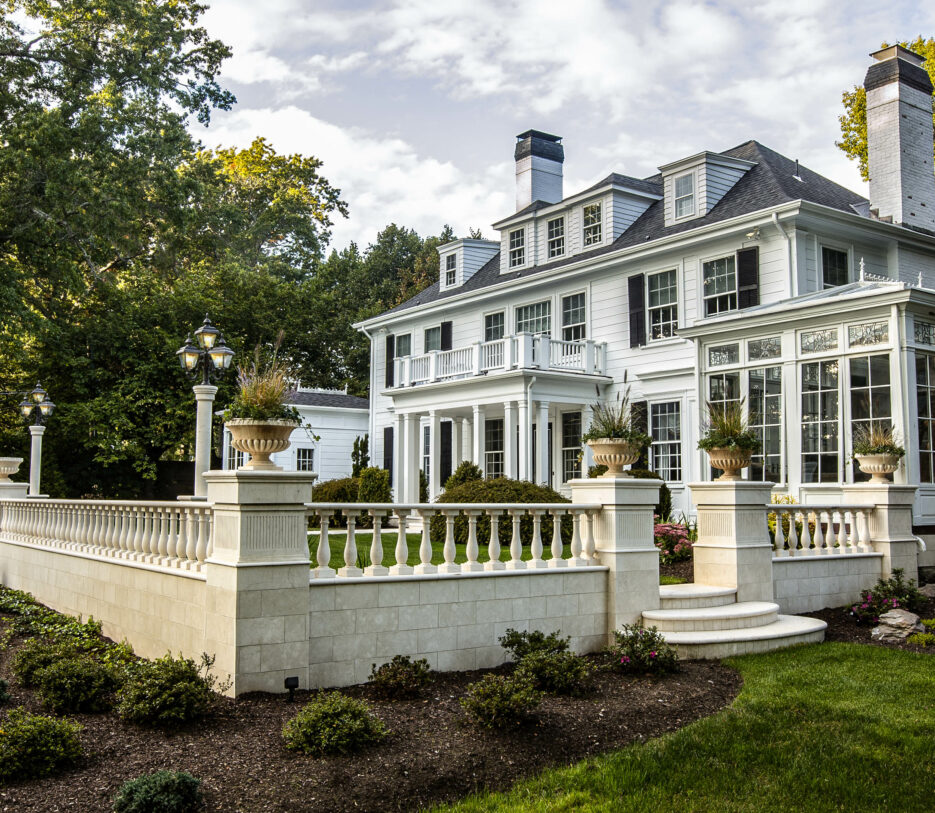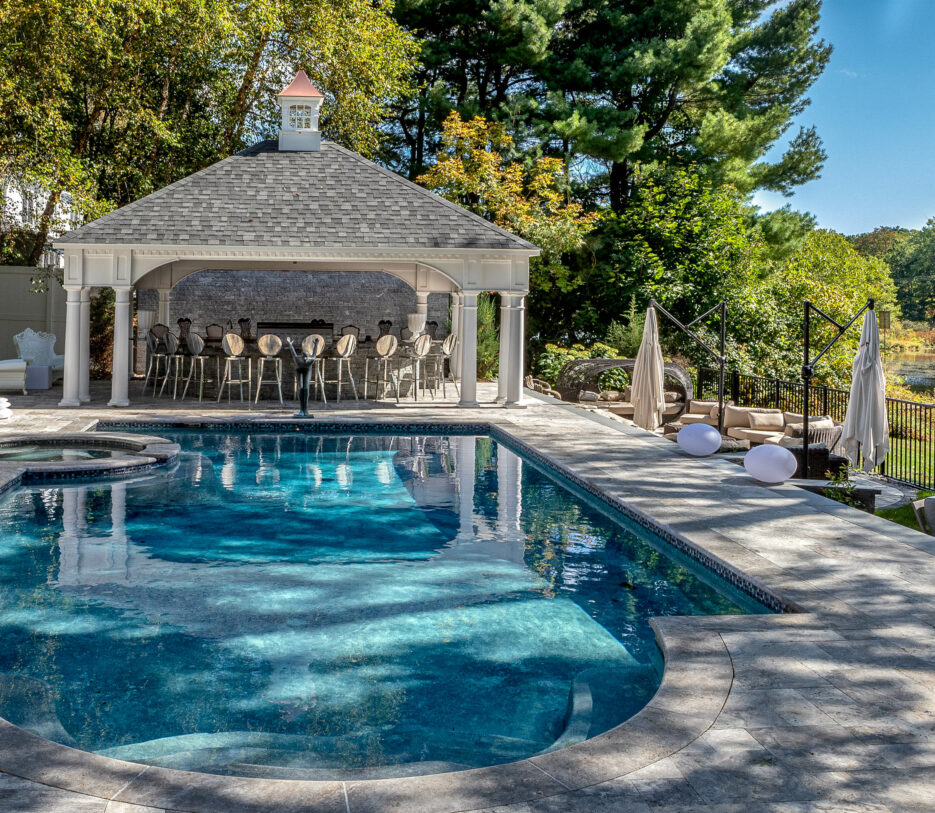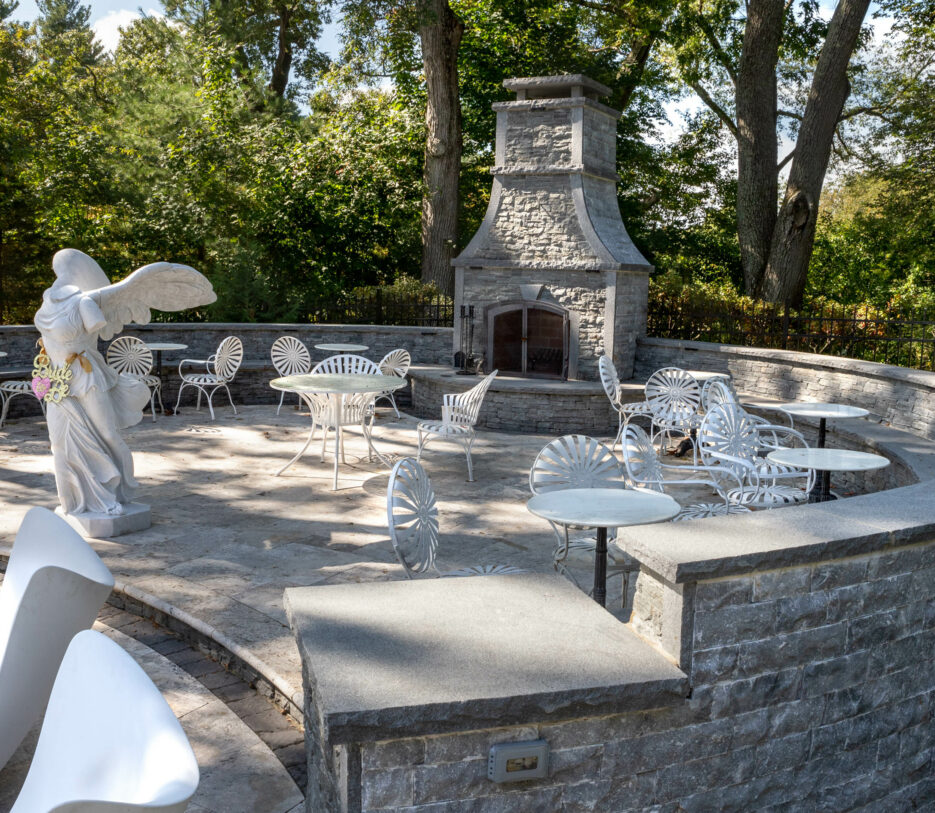 Research Required
With a request for our design to emulate the Georgian-style of Harvard University's oldest buildings and the given proximity of the property to the Charles River, we devoted ourselves to painstaking research to ensure customer satisfaction and conservation compliance.
PLAN
Our planning process began with a walkthrough of the property and thoughtful dialog which formed the client's wish list and budget.
DESIGN
Hand sketches, perspective renderings, and detailed architectural plans were developed and approved by the client and city.
CONSTRUCT
No stone is left unturned by our construction team, ensuring the project is done right and on budget.