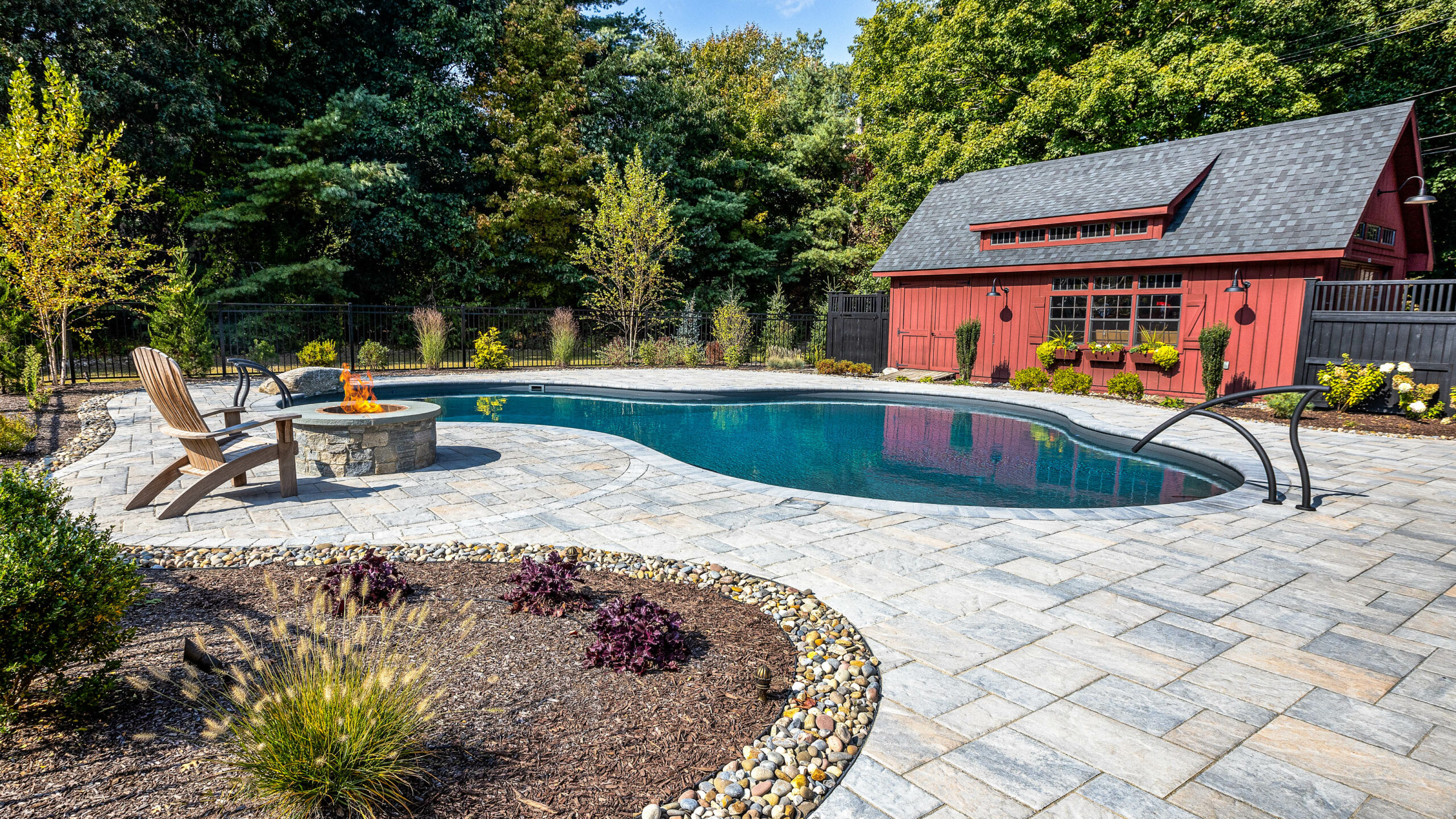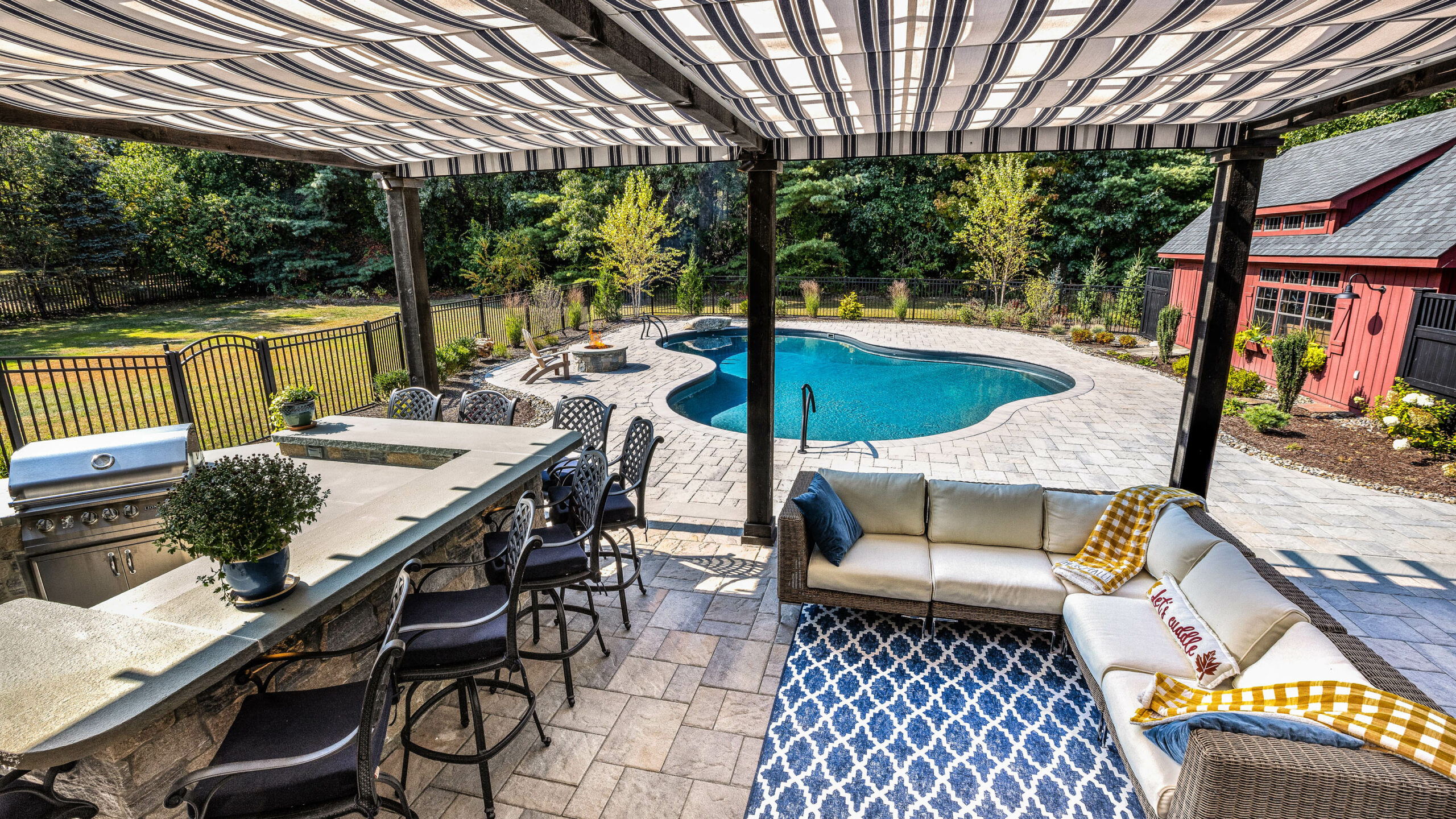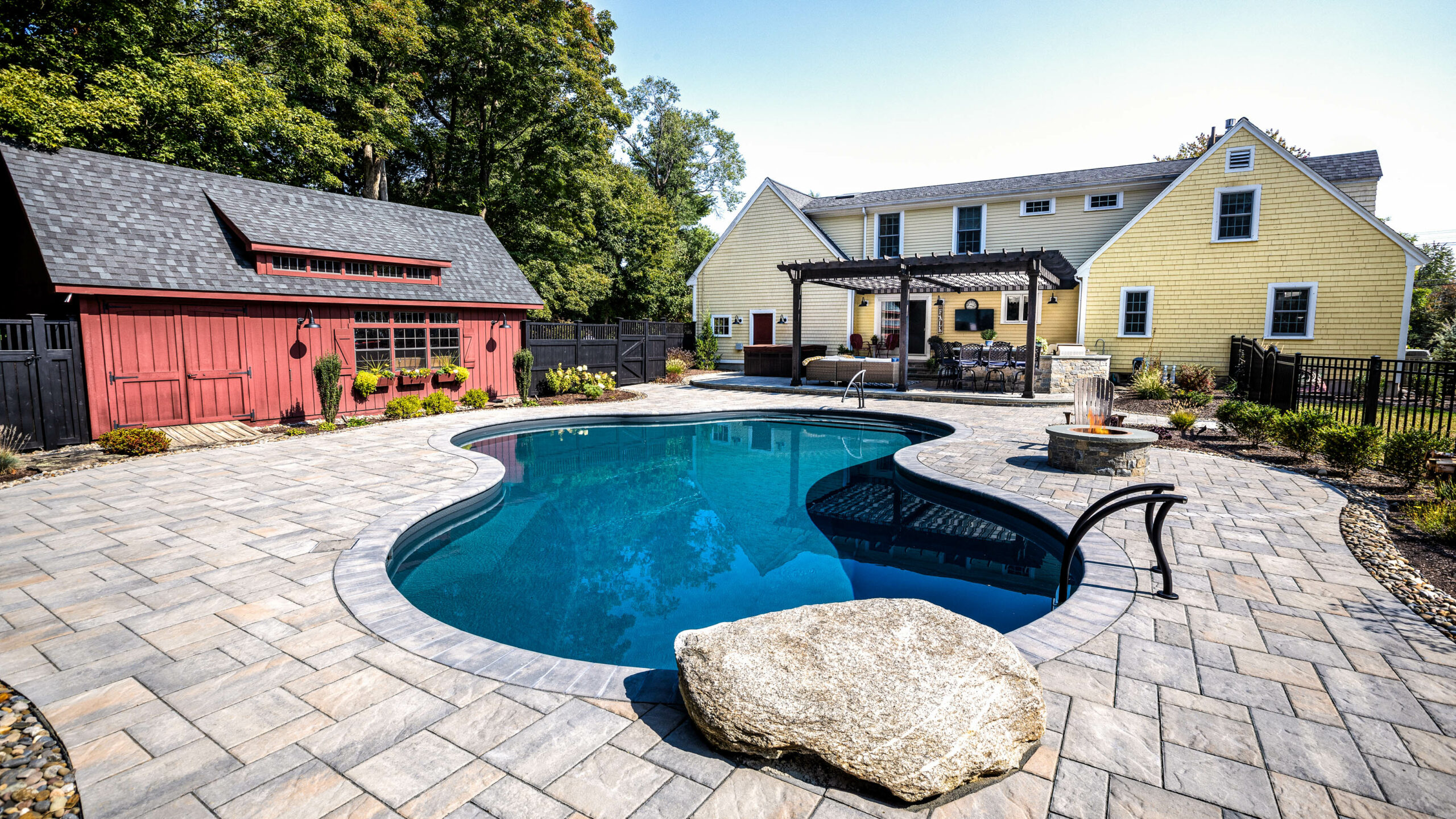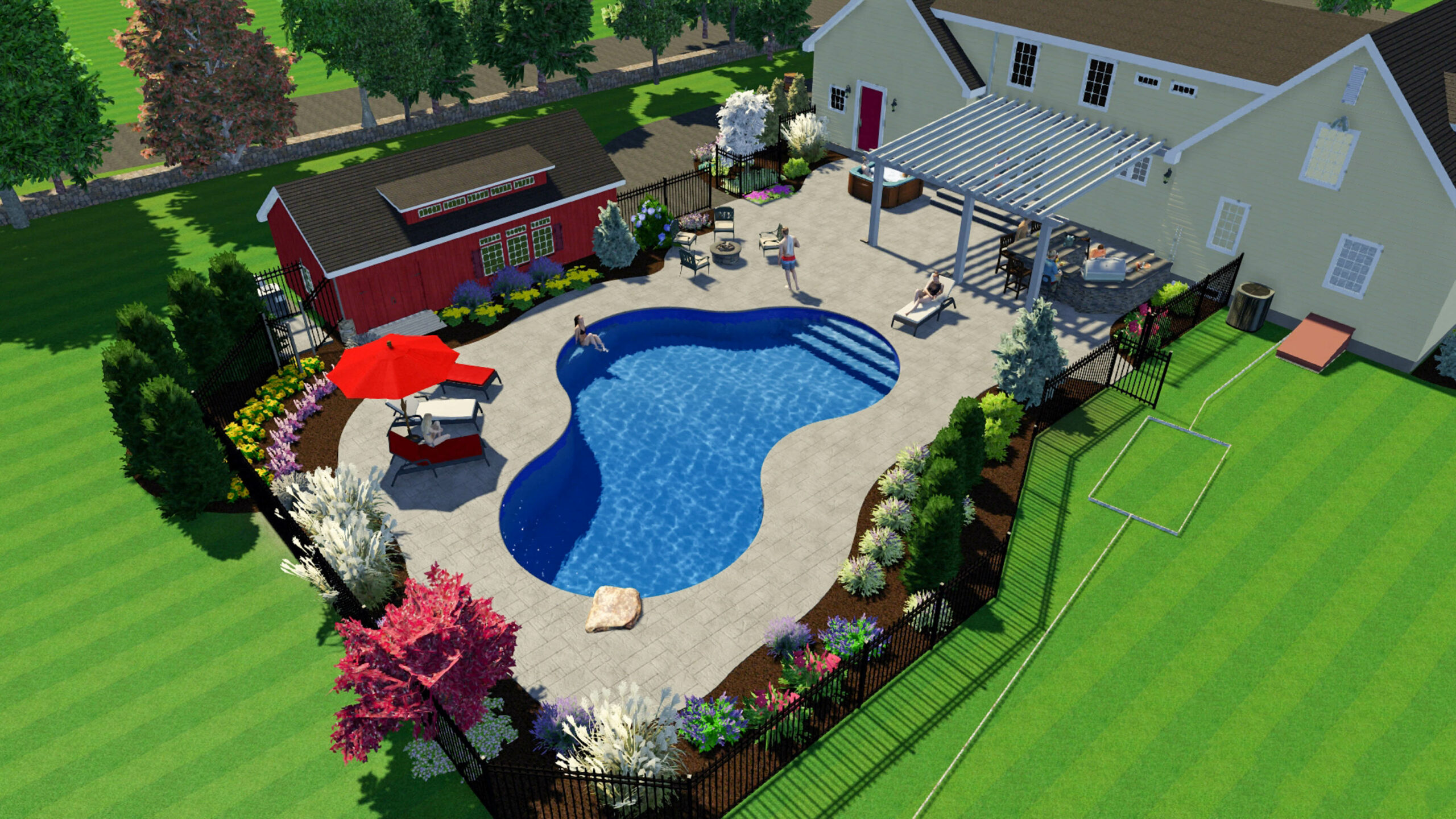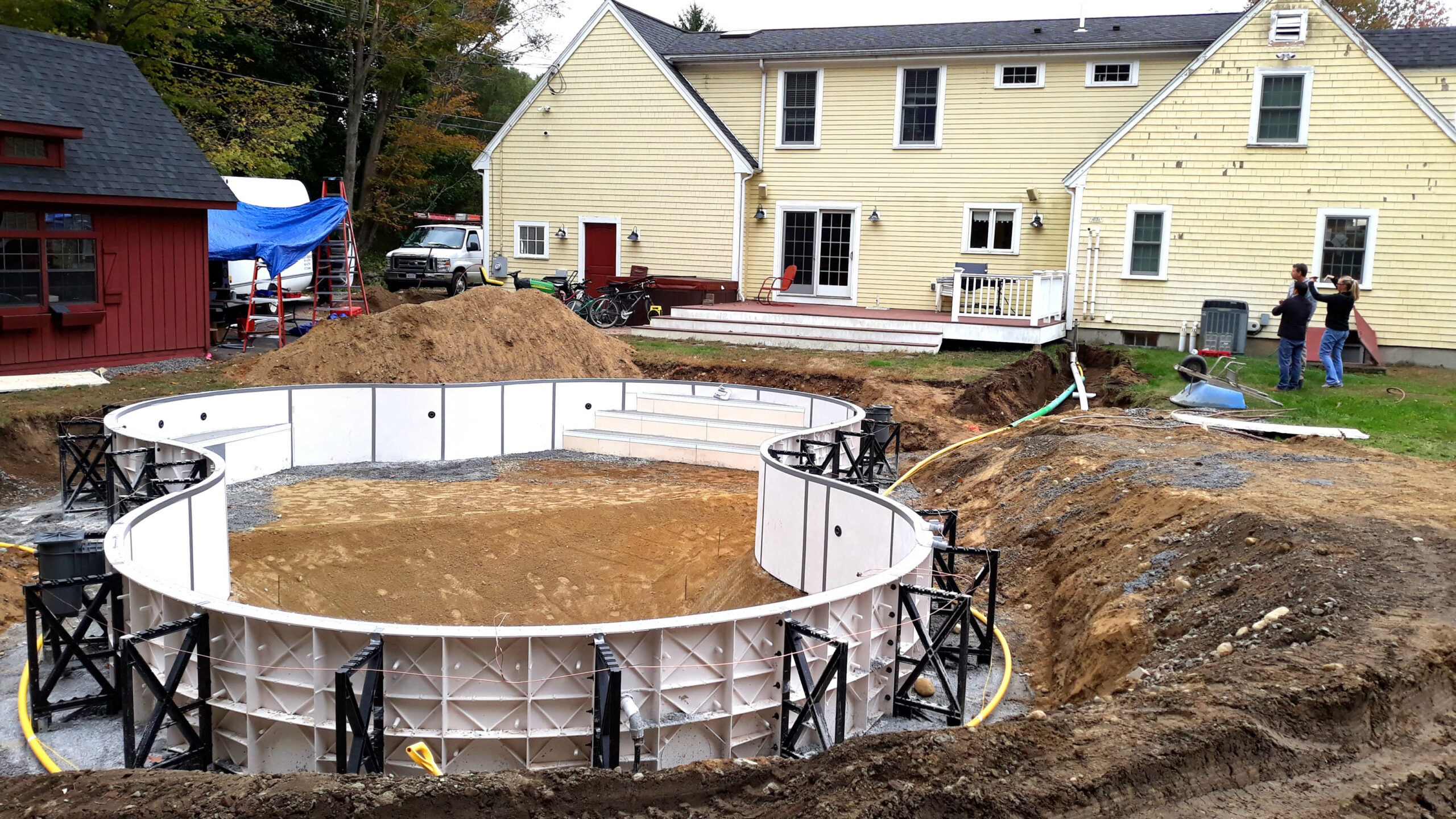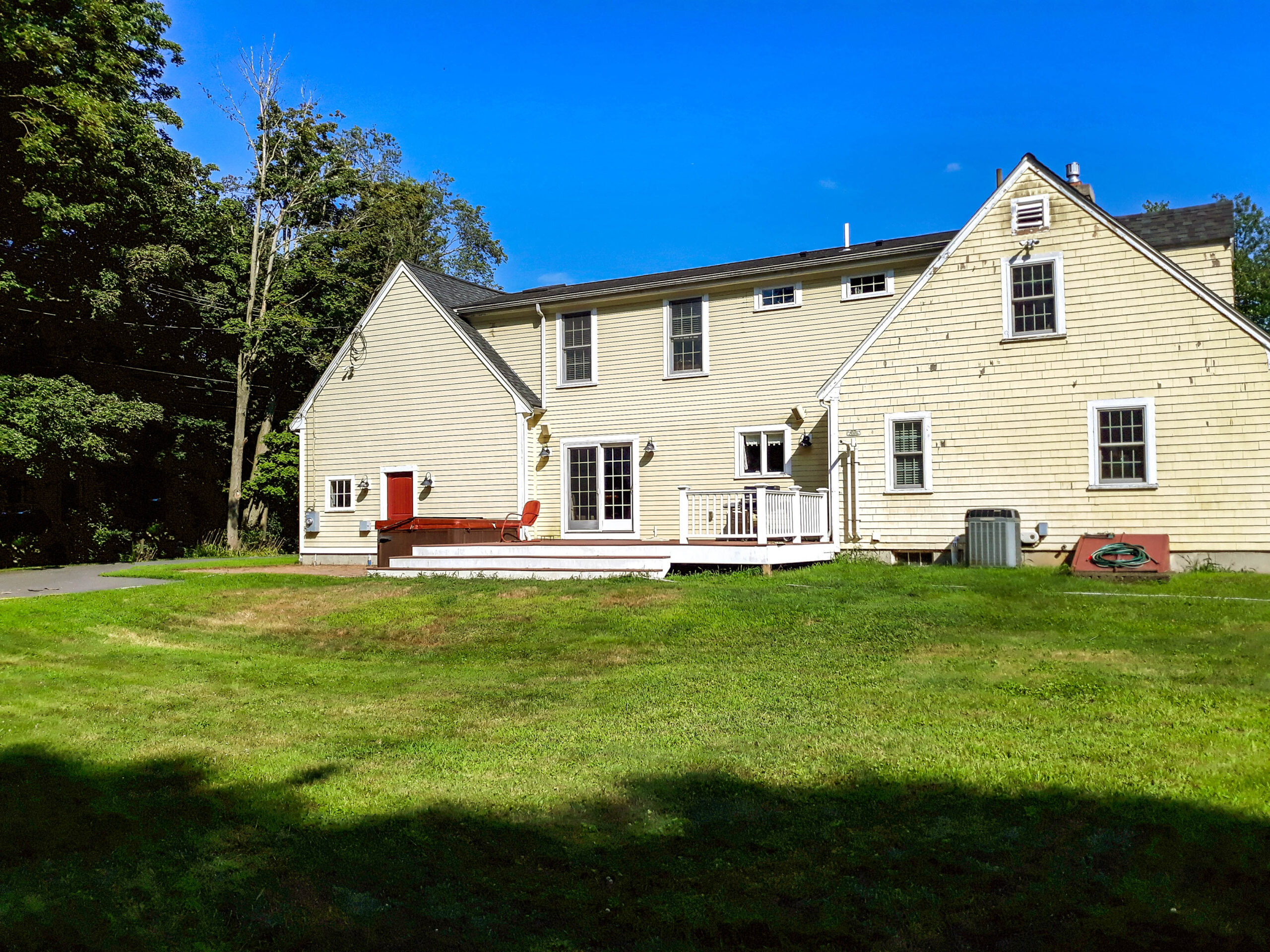 Project Type
Pool Design
Outdoor Living Area
Features
Pool Deck
Fire Pit
Outdoor Kitchen & Lounge Area
Stone Stairway & Landing with Integrated Lighting
Landscaping
From blank slate to luxury outdoor livingspace.
Our client in Stow Massachusetts came to us with a blank slate. Their back yard was void of landscaping and did not fit the character of their home and existing barn.
Criteria given to Dex included requests for a landing that would provide a seamless flow from the client's home to their outdoor living space, outdoor kitchen, pool deck, fire pit, and landscaping that would compliment and enhance their existing structures.
Throughout each phase of the project, we worked closely with the clients to make sure their new backyard was everything they dreamed of, and more.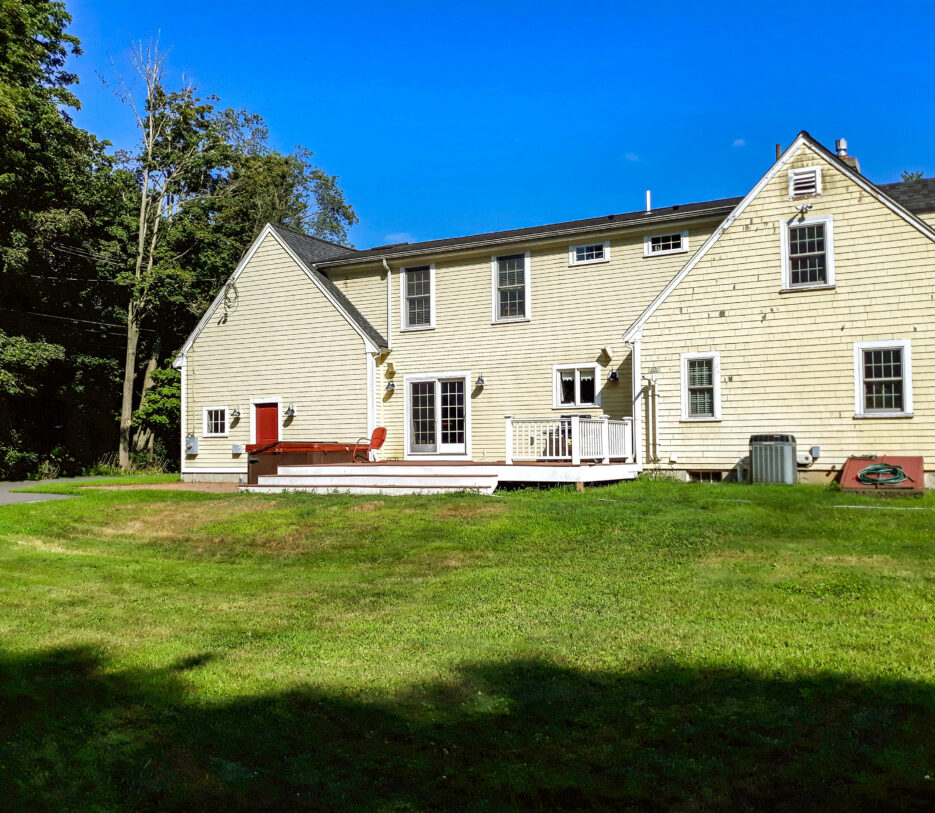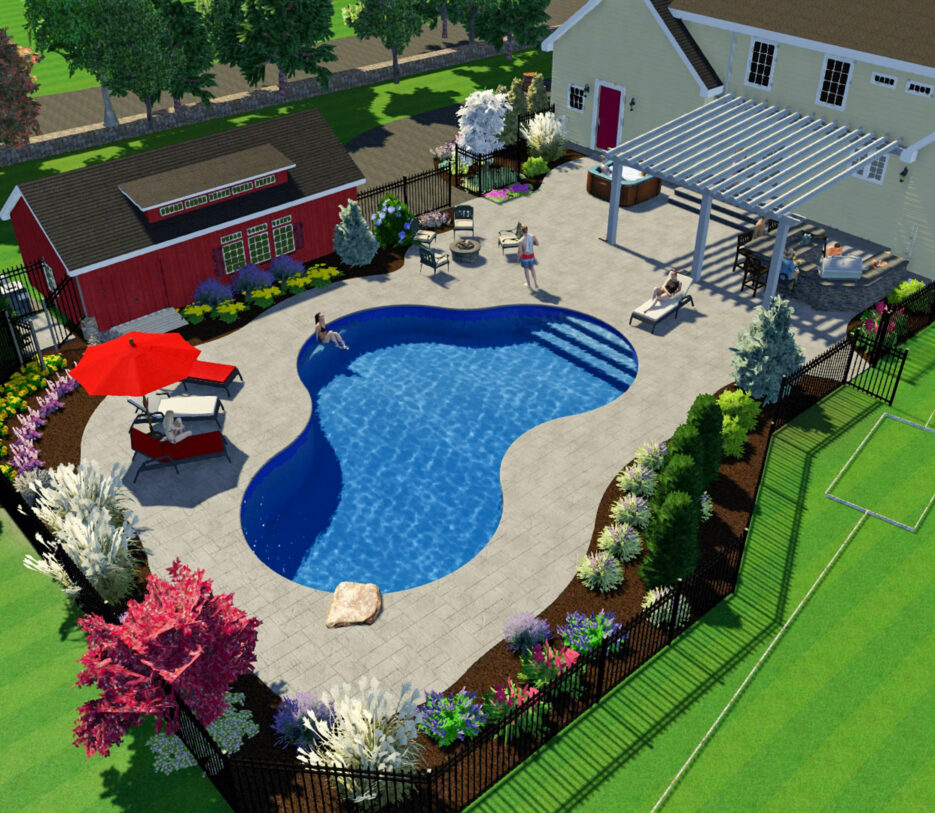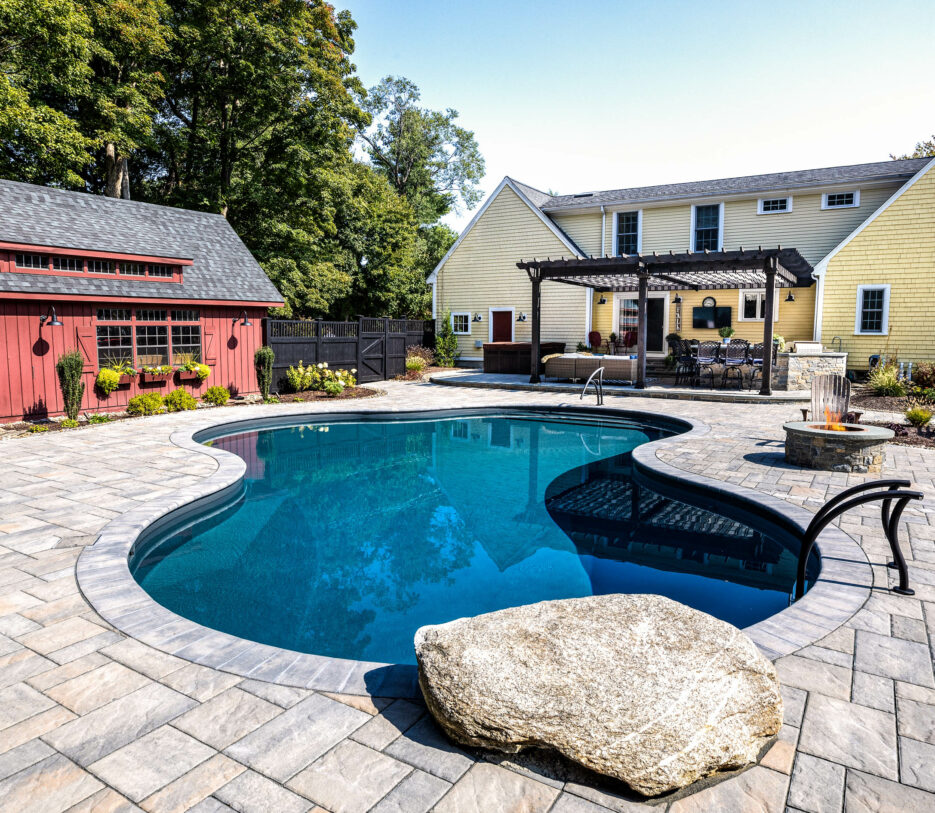 The Process
PLAN
Our planning process began with a walkthrough of the property and thoughtful dialog which formed the client's wish list and budget.
DESIGN
Hand sketches, perspective renderings, and detailed architectural plans were developed and approved by the client.
CONSTRUCT
No stone is left unturned by our construction team, ensuring the project is done right and on budget.

"

We highly recommend Dex by Terra! We worked with them to create an "outdoor room" that included decking for a new pool, outdoor kitchen, patio, exterior landing, and landscaping.
"

The entire project exceeded our expectations. Everyone was extremely professional and personable, from Ed Terra to the guys who showed up every day doing the physical work. Any issues or questions that popped up were quickly answered and dealt with.
"

They work with us during the design phase to come up with the best solution for our property by utilizing their design software to change things up on the fly during our meetings so we could see if our ideas worked out or not. The final design plan was awesome, and it was built to plan, but the actual final product is amazing. We plan to have them back to work with them again in the near future.