Project Type
Pool Design
Outdoor Living Area
Features
Pool Deck with Jump Rock
In-Pool Bar
Fire Pit
Outdoor Lounge Area
Stone Stairways with Integrated Lighting
Smart Lighting
Fire Features
Water Features
Landscaping
Starting from scratch. Creating a dream backyard for a dream home.
When you build your dream home, nothing less than a dream backyard will do. Transforming a raw construction site into an incredible backyard was an enormous challenge, but Dex by Terra was up to the task.
It was all about the view. With large picture windows spanning the rear of their home, the clients made it clear that their backyard must be pleasing to look at from all angles.
The multi-level design is centered around a massive in-ground pool highlighted by a large firewall, and two firepots that double as water features. Extending from this bright focal point, the travertine pool deck seamlessly transforms into a beautiful seating area that surrounds a wood-burning fire pit before proceeding to the covered lounge area. On hot days, our client's family and friends never have to leave the pool. An in-pool seating area adjacent to an expansive stone bar top ensures that the fun doesn't have to end when it's time to dine.
Not only is this backyard aesthetically pleasing, but it is also high-tech. The fire and water features can be activated, programmed, and adjusted via the owner's smartphone. Deck and pool lighting can also be powered on, and colors changed with a smart device.
After the hardscaping was complete, the client asked Dex to further enhance the space with landscaping. This included plants and shrubs of several varieties that would bloom throughout the year.
Throughout each phase of this project, the Dex team worked closely with the clients to make sure their new backyard was a fitting extension of their dream home, and a retreat they would spend time in for decades to come.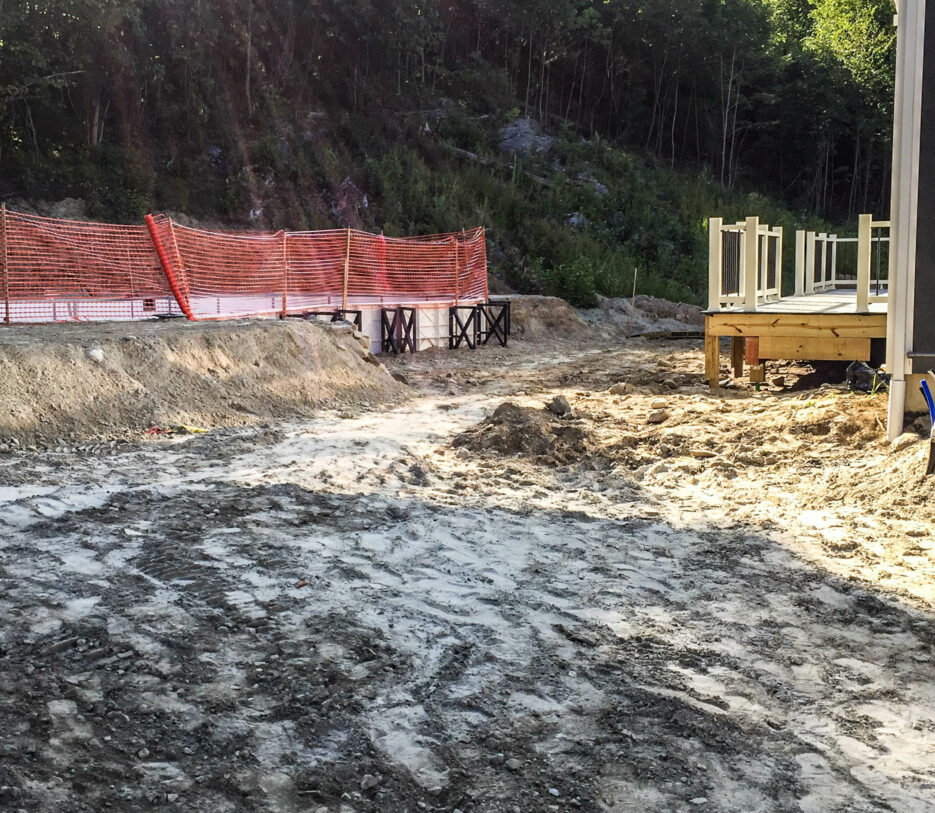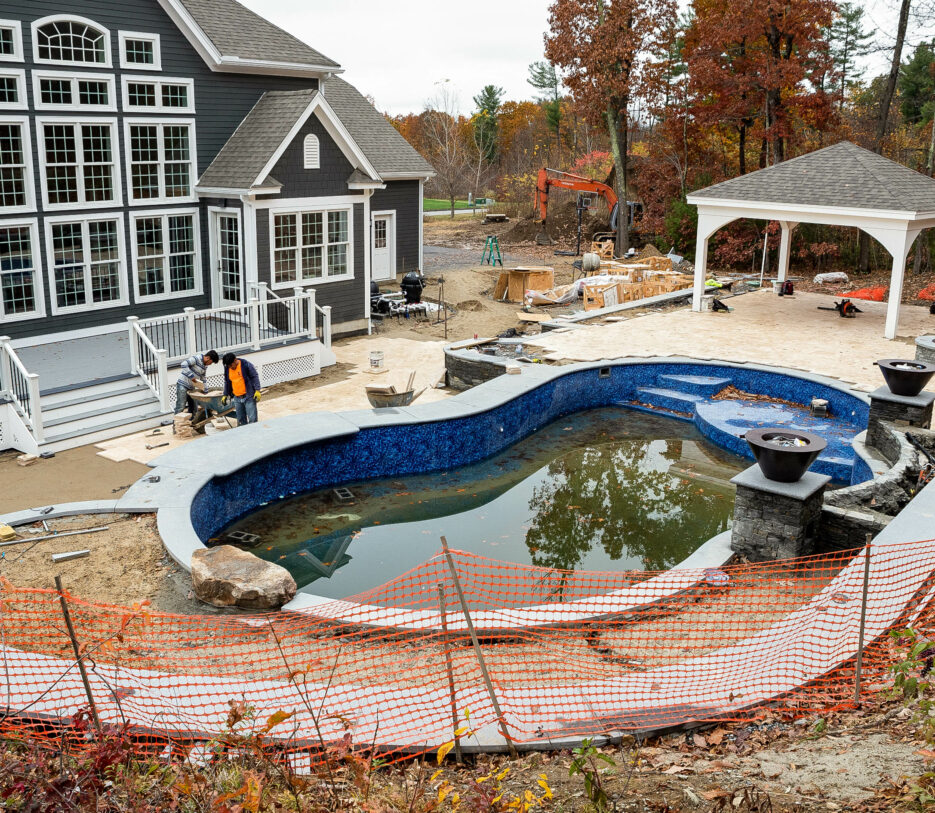 The Process
PLAN
Our planning process began with a walkthrough of the property and thoughtful dialog which formed the client's wish list and budget.
DESIGN
Hand sketches, perspective renderings, and detailed architectural plans were developed and approved by the client.
CONSTRUCT
No stone is left unturned by our construction team, ensuring the project is done right and on budget.

"

A picture is worth a thousand words!
"

I remember sitting in the conference room looking at the computer automation of what my backyard could look like and thinking to myself "Will it really be this beautiful?"
"

Dex by Terra met with us to discuss our dreamscape and came up with our first visual. It only took a few meetings to tweak designs based on our wants and budget. Once contracts were signed, construction began and everything went in a timely manner. Construction workers were very conscientious of how they left the site, as we had a dog that roamed in the area that they worked. Any materials that remained until the workers returned were stored neatly.
"

The project was completed in late fall. We contacted Dex by Terra in the spring regarding some areas that settled improperly and the areas were corrected in a timely manner.
"

We also contracted Dex for landscaping and accent lighting. Again, going through a design process where they worked with our budget to make the hardscape features of our design really showcase! A new group of people, very professional and knowledgeable of plants. All of the plants did well as promised. The few (3 out of 100) that did not make it and were replaced prior to the one-year replacement timeline because they were in a prime visual area.
"

I would highly recommend Dex by Terra for your landscaping dreams. A picture is worth a thousand words!