Back
Pool Design
Aquatic Design & Build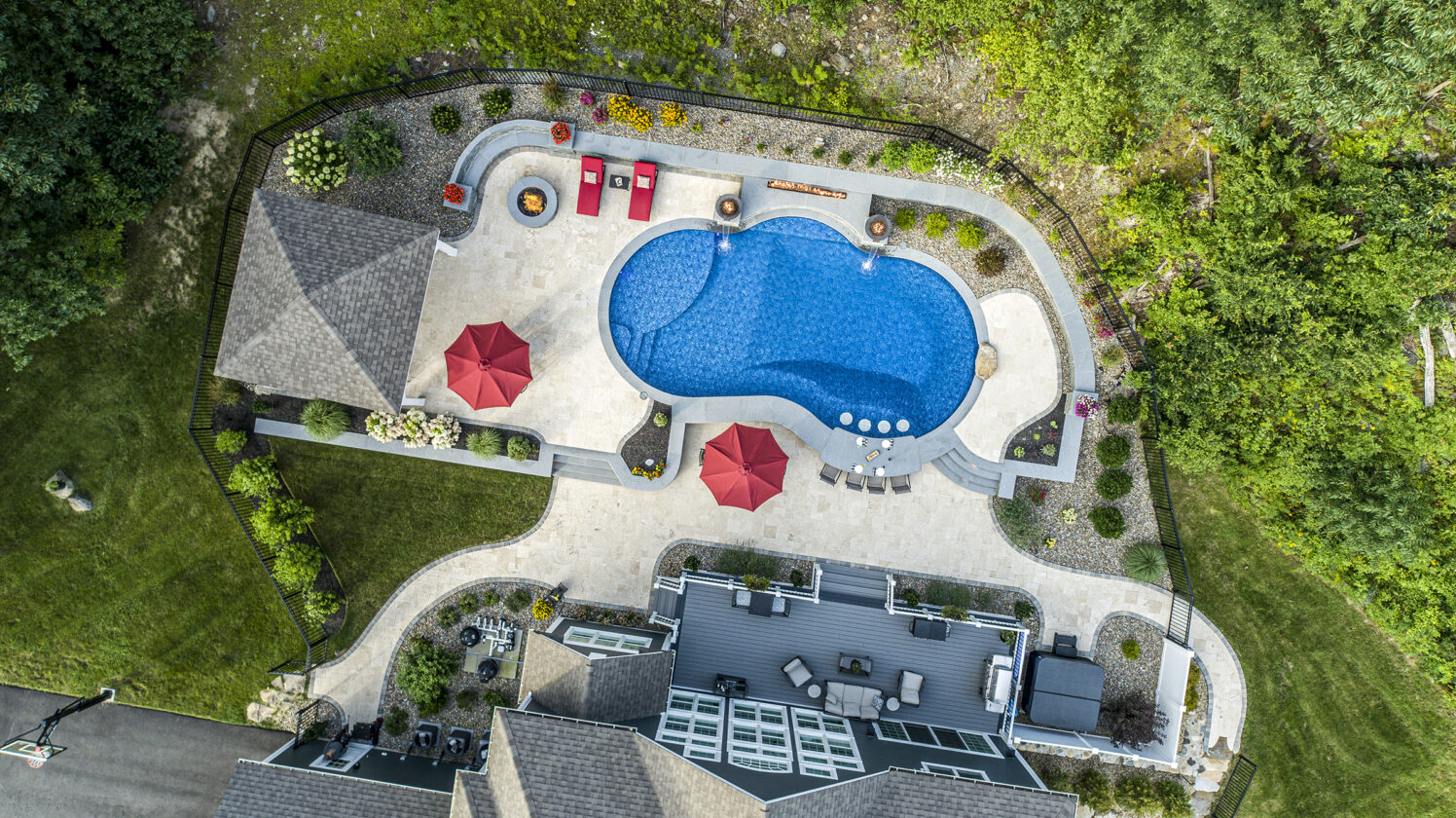 At Dex by Terra, a poolscape design and build firm in the greater Boston area, we design and build outdoor aquatic masterpieces- one project at a time.
We have refined traditional pool and spa design methodology. From design concept, development, planning & implementation, we work in concert with you providing the best solutions based on your individual needs, the property layout and the corresponding architectural features of your home and the topography of the land on which it is situated. Our designs compliment your lifestyle and mirror your stylistic preferences and once built will expand your outdoors for extended living.
As we control the entire process from design through building implementation, our seamless project management oversite ensures on time and on budget results. Contact us to take a deep dive into your outdoor expansion opportunities with an aquatic pool or spa as the focal point thereof.